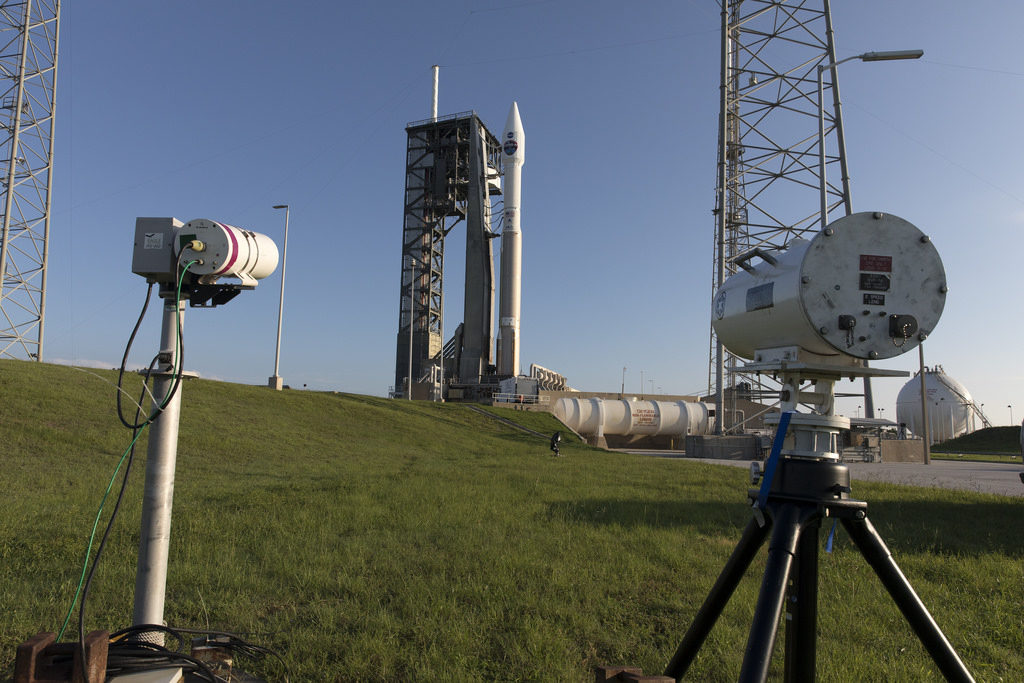 The Atlas family of rockets boasts a solid track record, and today's launch will mark the 72nd for the Atlas V vehicle. The rocket standing on the pad at Space Launch Complex 41 is an Atlas V 401 configuration, used in more than half of the Atlas V launches to date. The 401 designation means this rocket has a 4-meter-wide payload fairing, no solid rocket boosters, and a single engine on its Centaur upper stage.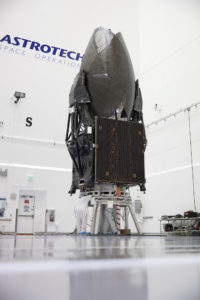 The first two satellites in the current TDRS series – TDRS-K and TDRS-L, launched in January 2013 and January 2014, respectively – both launched from the same launch complex on the same variant of the Atlas V.
The Atlas first-stage booster is powered by a dual-nozzle RD-180 engine, which ignites at T-0. Above the booster is the Centaur upper stage with its single RL10 engine. The two-piece payload fairing that protects the TDRS-M satellite tops the vehicle.
Built by Boeing at its factory in El Segundo, California, TDRS-M is the final in a series of three third-generation satellites to join the TDRS constellation. This generation will improve the system's coverage flexibility as well as its ability to support more data and increased transmission rates.
Photo at right: Inside the Astrotech facility in Titusville, Florida, NASA's Tracking and Data Relay Satellite, TDRS-M, undergoes final checkouts prior to encapsulation in its payload fairing. Photo credit: NASA/Glenn Benson
Save