The countdown is progressing smoothly today for the launch of Orbital Sciences Corp.'s Antares rocket, with the Cygnus cargo spacecraft on top. There are no technical concerns with the rocket or spacecraft being worked. The weather for this evening's launch is predicted to be 97 percent favorable.
Liftoff is scheduled for 6:22 p.m. EDT from the Mid-Atlantic Spaceport's Pad 0A at NASA's Wallops Flight Facility in Virginia.
Live coverage of the launch on NASA TV will begin at 5:30 p.m.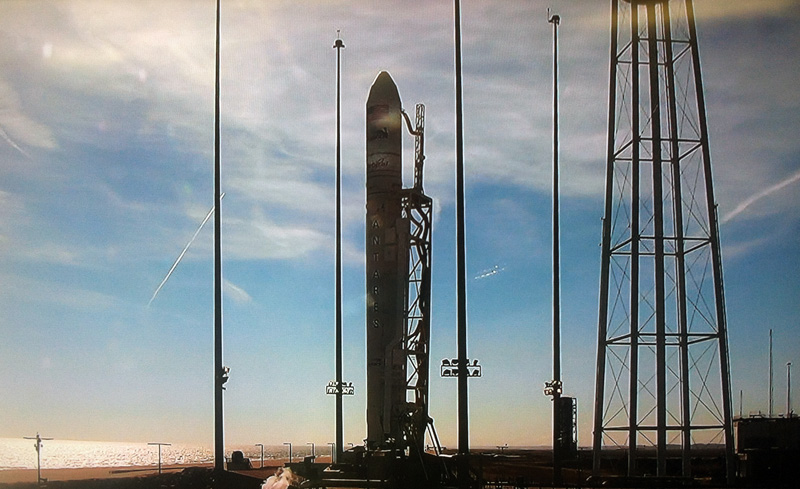 Cygnus is loaded with about 5,000 pounds of science investigations, food, supplies and hardware for the space station and its crew.
A launch this evening will result in Cygnus catching up to the space station on Sunday, Nov. 2. Cygnus will be grappled at approximately 4:58 a.m. by NASA crew members Reid Wiseman and Barry "Butch" Wilmore. Cygnus will be attached to the Earth-facing port of the station's Harmony node and will remain in place approximately one month. It is scheduled depart the space station on Dec. 3.
This is Orbital's third mission to the International Space Station under its Commercial Resupply Services contract with NASA.
› How to View Oct. 28′s Antares Launch
› Share your launch photos with NASA on Flickr
› NASA's Orbital website
› Related images on Flickr