NASA's Wallops Flight Facility and Virginia's Mid-Atlantic Regional Spaceport are set to support the launch of Orbital Sciences' Antares rocket at 6:22 p.m. EDT today, Oct. 28. Launch coverage on NASA TV will begin at 5:30 p.m.
Antares, loaded with a Cygnus cargo spacecraft, will lift off from the spaceport's (known as "MARS," for short) Pad 0A, which completed construction in 2011. The satellite image below is a view from May 3, 2014.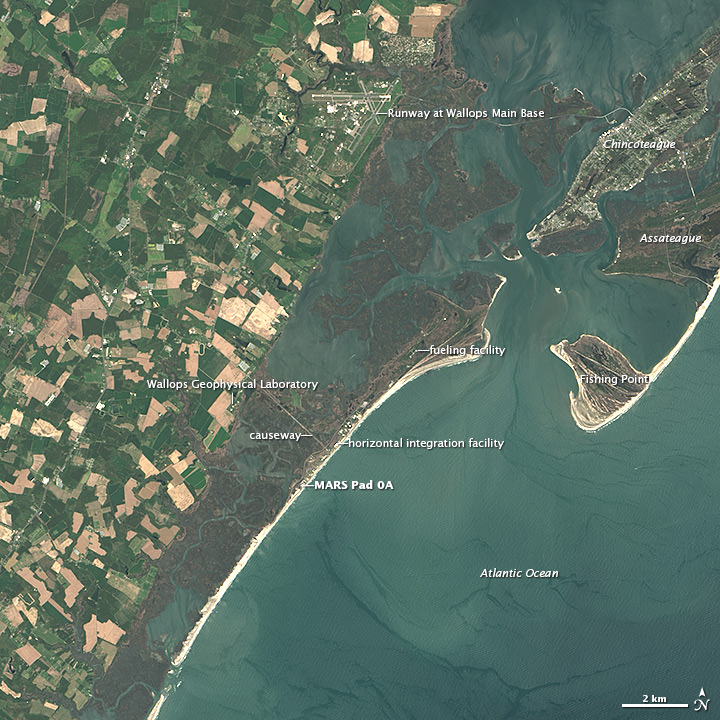 NASA's Earth Observatory provided the above satellite view, as well as a write-up of NASA's Wallops Flight Facility in Virginia: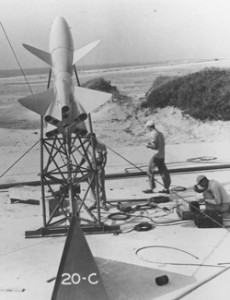 More than 70 year ago, wild ponies roamed the marshes and beaches of Wallops Island, a barrier island on Virginia's Eastern Shore. Today, the island is the site of a thriving spaceport that launches several commercial and government rockets each year.
Wallops has a long history with rockets. On July 4, 1945, NASA's predecessor (the National Advisory Committee for Aeronautics, or "NACA") launched the first rocket from Wallops, making the island one of the oldest launch sites in the world.
Wallops Flight Facility is NASA's premier location for conducting research using suborbital vehicles: aircraft, scientific balloons and sounding rockets. Its partnership with the Mid-Atlantic Regional Spaceport expands the facility's capabilities in supporting the launch of orbital vehicles.
Since its beginnings as a facility for conducting high-speed research on aerodynamic designs, Wallops has launched more than 16,000 rockets carrying aircraft models, space and Earth science experiments, technology development payloads and satellites.
The island's name comes from John Wallop, a 17th-century surveyor and original land patent-holder.
› How to View Oct. 28′s Antares Launch
› Share your launch photos with NASA on Flickr
› Related images on Flickr
› More about Wallops Flight Facility's history
› NASA's Orbital website