NASA's Wallops Flight Facility and Virginia's Mid-Atlantic Regional Spaceport are set to support the launch of Orbital Sciences' Antares rocket and Cygnus spacecraft at 6:22 p.m. EDT today, Oct. 28. Launch coverage on NASA TV will begin at 5:30 p.m.
The Antares rocket will carry Orbital's Cygnus cargo spacecraft, loaded with some 5,000 pounds of supplies and experiments, to the International Space Station. CRS-3 (short for "Commercial Resupply Services") will be the fourth Cygnus flight, including a demonstration flight in 2013, and the first night launch of an Antares rocket.
Roughly a third of the cargo is a series of scientific investigations.
Selected Scientific Highlights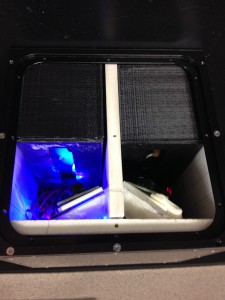 Pea Shoot Growth in Space
One investigation by students from Duchesne Academy of the Sacred Heart in Houston tests the performance of pea shoot growth in space. Pea shoots grow so quickly on Earth that they can be harvested in two to four weeks. They also contain high amounts of vitamins and minerals, making them a potential source of food on long-duration space missions. Students will identify the best combinations of red and blue LED lights, which are used in the plant growth chamber, by analyzing the plants' mineral content upon return to Earth. The investigation is facilitated by NanoRacks and the Center for the Advancement of Science in Space (CASIS).
Drain Brain
A human health study called Drain Brain will inform understandings of blood flow in space to possibly aid in the treatment of headaches and other neurological systems reported by crew members living on the space station. The special neck collar, called a strain-gauge plethysmograph, used to measure blood flow from the brain for the Drain Brain study, does not require surgery or special knowledge to operate. This could make the collar a useful tool for monitoring patients on Earth who have heart or brain disorders. Drain Brain also could have implications for development of screening mechanisms for cognitive disorders like Alzheimer's disease.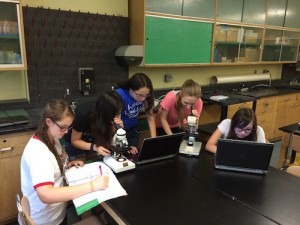 Yankee Clipper
A group of 18 student-led investigations, collectively part of the Yankee Clipper suite of research under the Student Spaceflight Experiments Program (SSEP), offers young scientists the opportunity to conceive of, design, implement and analyze scientific research questions in space. The studies investigate a range of topics from a crystal growth study that will enable students to learn more about how fluids act and form into crystals in the absence of gravity to how microgravity affect milk spoilage. Yankee Clipper is the eighth flight opportunity associated with the SSEP, an initiative of the National Center for Earth and Space Science Education in partnership with NanoRacks.
Reentry Breakup Recorder-W (REBR)
REBR uses the flight-verified REBR data collection and transmission system to record data during the reentry and breakup of a vehicle from wireless sensors placed throughout the host vehicle, and return the data for analysis to validate reentry hazard prediction models.
Meteor
The Meteor Composition Determination, or Meteor, uses high-resolution video and image analysis of the atmosphere to learn about the physical and chemical properties of meteoroid dust, which includes size, density and chemical composition. Investigating the elemental composition of meteors adds to our understanding of how the planets developed. Continuous measurement of meteor interactions with Earth's atmosphere also could spot previously unforeseen meteor showers.
Total Cargo: 4,883 pounds
Science investigations: 1,602.8 pounds
Crew supplies: 1,649 pounds
Flight crew equipment: 273.4 pounds
Food: 1,360.3 pounds
Flight procedures books: 15.4 pounds
Vehicle hardware: 1,404.3 pounds
Spacewalk equipment: 145.5 pounds
Computer resources: 81.6 pounds
› How to View Oct. 28′s Antares Launch
› Share your launch photos with NASA on Flickr
› Related images on Flickr
› More about Wallops Flight Facility's history
› NASA's Orbital website