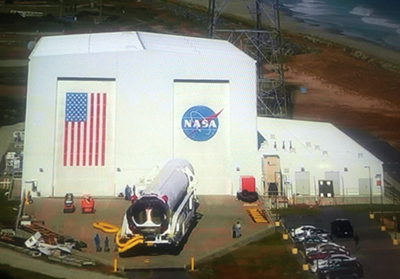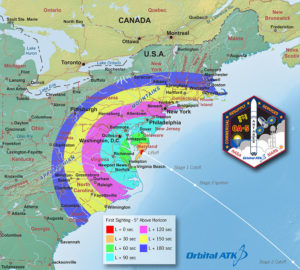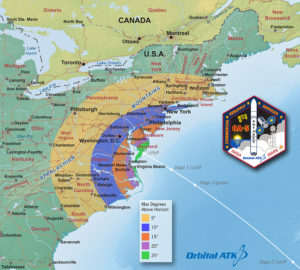 Orbital ATK's Antares rocket began rolling out of the Horizontal Integration Facility at NASA's Wallops Flight Facility in Virginia on the afternoon of Oct. 13, 2016. Launch of the Antares, with its Cygnus cargo spacecraft bound for the International Space Station, is currently scheduled for no earlier than Sunday, Oct. 16. Antares will launch from the Mid-Atlantic Regional Spaceport's pad 0A at NASA Wallops, on Virginia's Eastern Shore near Chincoteague.
The launch window on Oct. 16 opens at 8:03 p.m. EDT. The latest forecast from the Wallops Weather Office predicts warmer than average weather for Sunday evening. Mid- and upper-level cloudiness will increase over the Wallops region Sunday evening, as a weak cold front approaches the northern Mid-Atlantic. The main weather concern for the launch appears to be a low chance of thick clouds, and weather is currently 95 percent go.
Meanwhile, Hurricane Nicole is still affecting Bermuda, where NASA maintains a tracking station integral to launches from Wallops.
Cygnus will carry about 5,100 pounds of cargo, including crew supplies and vehicle hardware, to the space station, to support dozens of science and research investigations.