The Friday Wallops Range forecast keeps weather at 75% favorable for tomorrow's launch window of NASA commercial cargo provider Northrop Grumman's Antares rocket and Cygnus cargo spacecraft.
The primary concerns for launch at this time are ground winds and a slight chance of cloud ceilings and cumulus clouds.
Rain showers will continue throughout the day on Friday as an area of low pressure moves off the Mid-Atlantic Coast. As the associated frontal boundary moves out to sea, precipitation will come to an end late this afternoon into the early evening hours.
High pressure will quickly build into the region overnight, providing a decrease in cloudiness and chilly conditions for launch. Breezy, northwesterly winds (20-25 knot gusts) are expected overnight tonight and into the day on Saturday. Gusty winds will result in sea states generally running from 4-6 feet in the surveillance areas off the Wallops coast.
Although clouds will decrease in coverage late tonight and into the morning on Saturday, some scattered cloudiness is expected at T-0.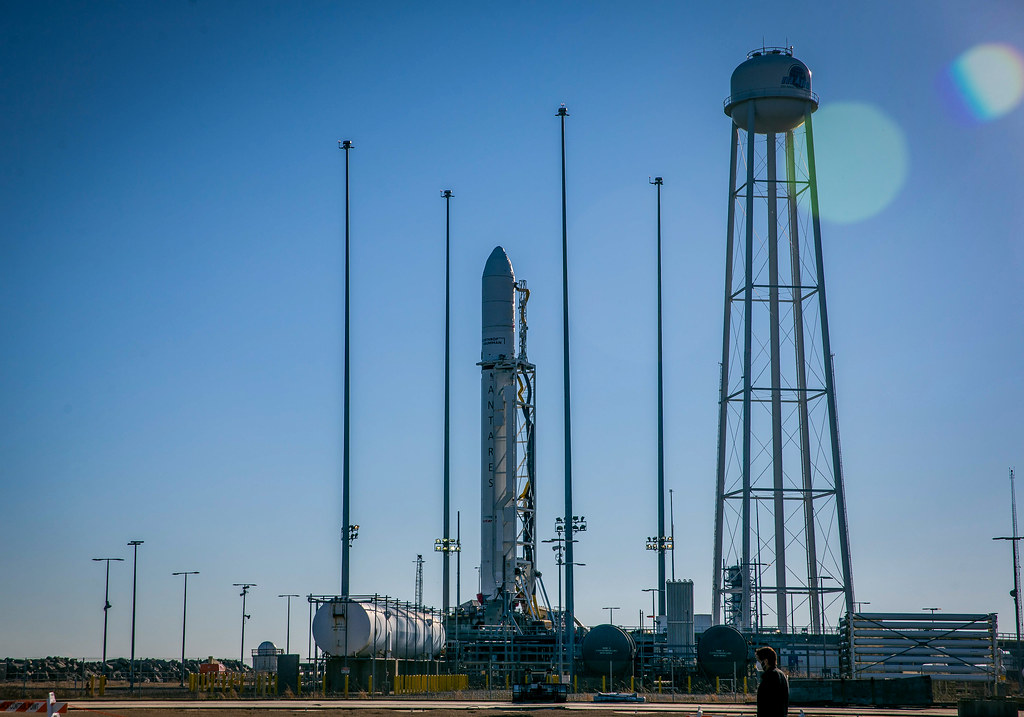 Northrop Grumman is targeting 12:36 p.m. EST Saturday, Feb. 20, for the International Space Station-bound Cygnus, loaded with about 8,000 pounds of research, crew supplies, and hardware. Launch will be from Virginia Space's Mid-Atlantic Regional Spaceport at NASA's Wallops Flight Facility near Chincoteague, Virginia.
Live coverage of the launch will air on NASA Television, the agency's website and the NASA app beginning at 12 p.m. EST Saturday, Feb. 20.