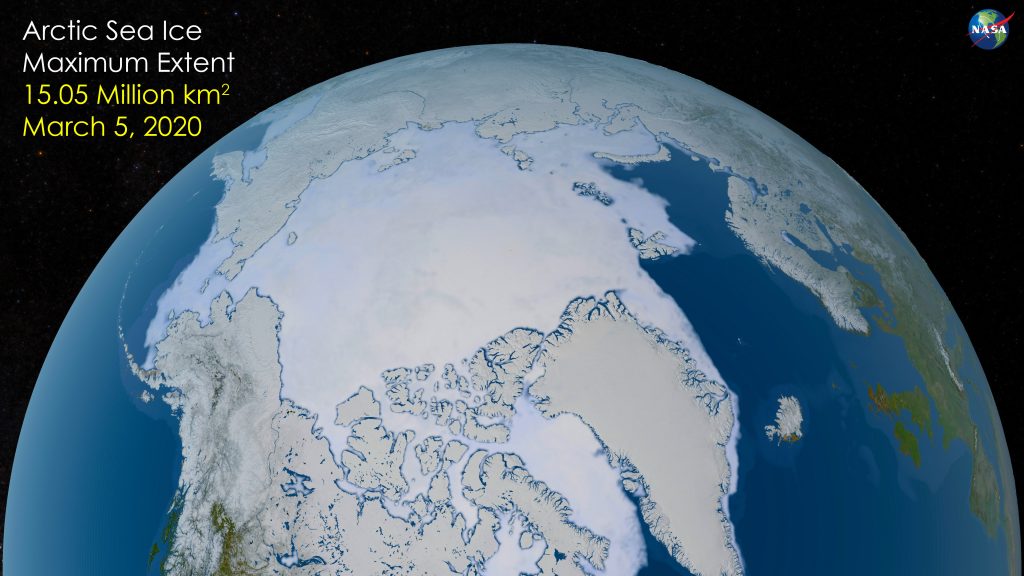 Every year, NASA and the National Snow and Ice Data Center work together to track Arctic sea ice as it grows and melts with the seasons, reaching an annual maximum extent at the end of winter.
This year, Arctic sea ice reached its annual maximum extent on March 5. Regional temperatures in the Arctic were relatively cooler, which led to a larger extent than in recent winters. However, at 5.81 million square miles, this year's extent continued a long-term trend of shrinking sea ice.
Sea ice plays an important role in regulating Earth's climate. The light color of the ice reflects sunlight back into space more effectively than the darker ocean. NASA's record of sea ice extent stretches back more than 40 years, which helps us track changes over the long term to understand how our planet will continue to change as it warms.