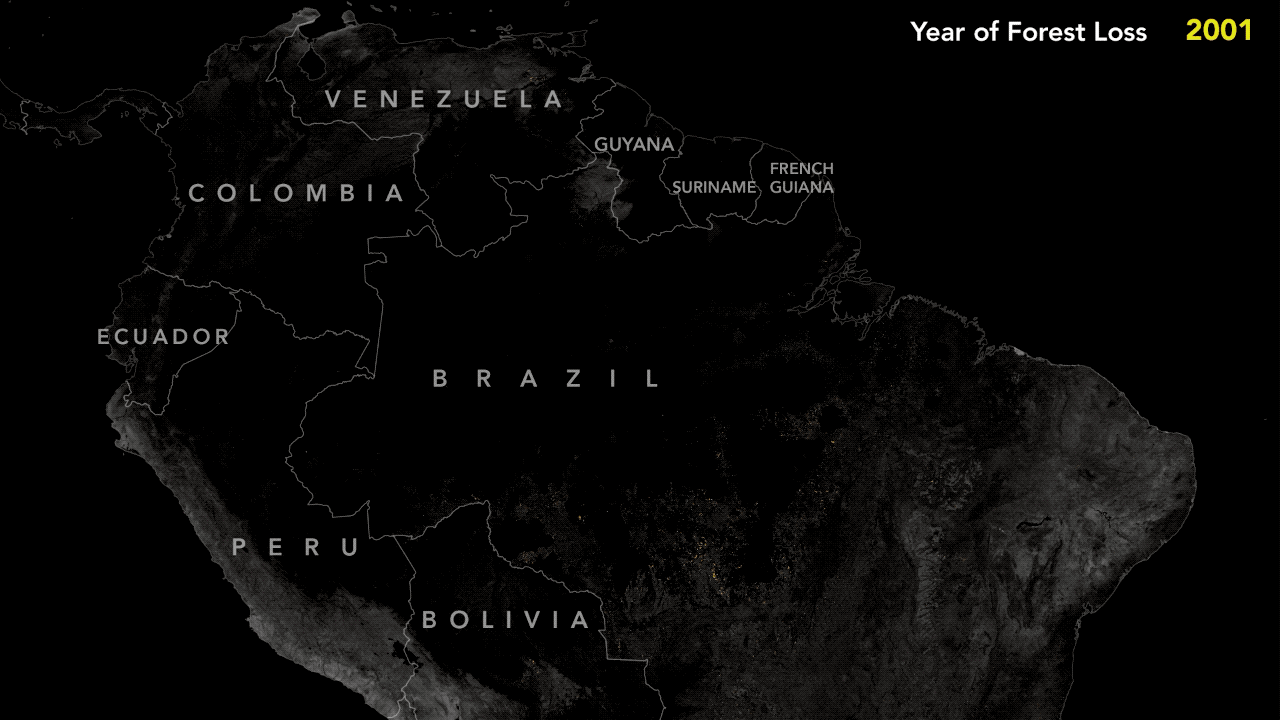 In the early 2000s, the Brazilian rainforest was losing more than 8,000 square miles per year, an area nearly the size of New Jersey. But beginning in 2004, following several years of particularly rapid deforestation, the tide abruptly turned. Within a few years of adopting aggressive new environmental regulations, large-scale deforestation dropped by roughly 50 percent. By 2012, forest clearing was down nearly 80 percent.
Strengthened satellite-based forest monitoring systems played a key role in the turnaround, explained Raoni Rajão, an expert in environmental policy at Federal University of Minas Gerais. For several years, Brazilian government scientists had tracked deforestation with a system based on Landsat data called PRODES, but the data was mostly kept within government labs and agencies.
In 2002, with public outrage about deforestation growing, INPE began posting the full dataset online, complete with deforestation maps for all of the Brazilian rainforest. "That move toward transparency and accountability proved crucial because it made it possible for the science community, NGOs, and the public to engage," said Rajão.
Read more about how satellites track Amazon deforestation here.