When major disasters strike, NASA mobilizes to aid disaster response and recovery efforts by bringing the power of space – data from science satellites circling the globe or from the International Space Station – to responders on the ground.
Tapping the terabytes of global environmental data streaming down every day from NASA's fleet of Earth-orbiting satellites and other airborne and space-based assets, the NASA Earth Science Disasters Program works with international, regional, and local natural disaster response agencies and other Earth-observing space agencies around the world to quickly deliver critical information.
The program has been particularly active over the past month since Hurricane Harvey formed in late August, followed by Hurricanes Irma and Maria and two major earthquakes in Mexico. NASA provided an array of information products in support of disaster responses to each of these events.
In the aftermath of Hurricane Harvey, NASA produced a map (below) of "financial loss potential" in Texas and Louisiana by combining data on the extent of flooding with property values in affected areas.
The program created a collection of georeferenced digital camera images taken by astronauts on the International Space Station in mid-September that detail the flooding in Florida caused by Hurricane Irma.
Using historical and current satellite data on rainfall, the program provided disaster managers with a map showing areas at risk of landslides after the major Sept. 7 earthquake offshore of Chiapas, Mexico.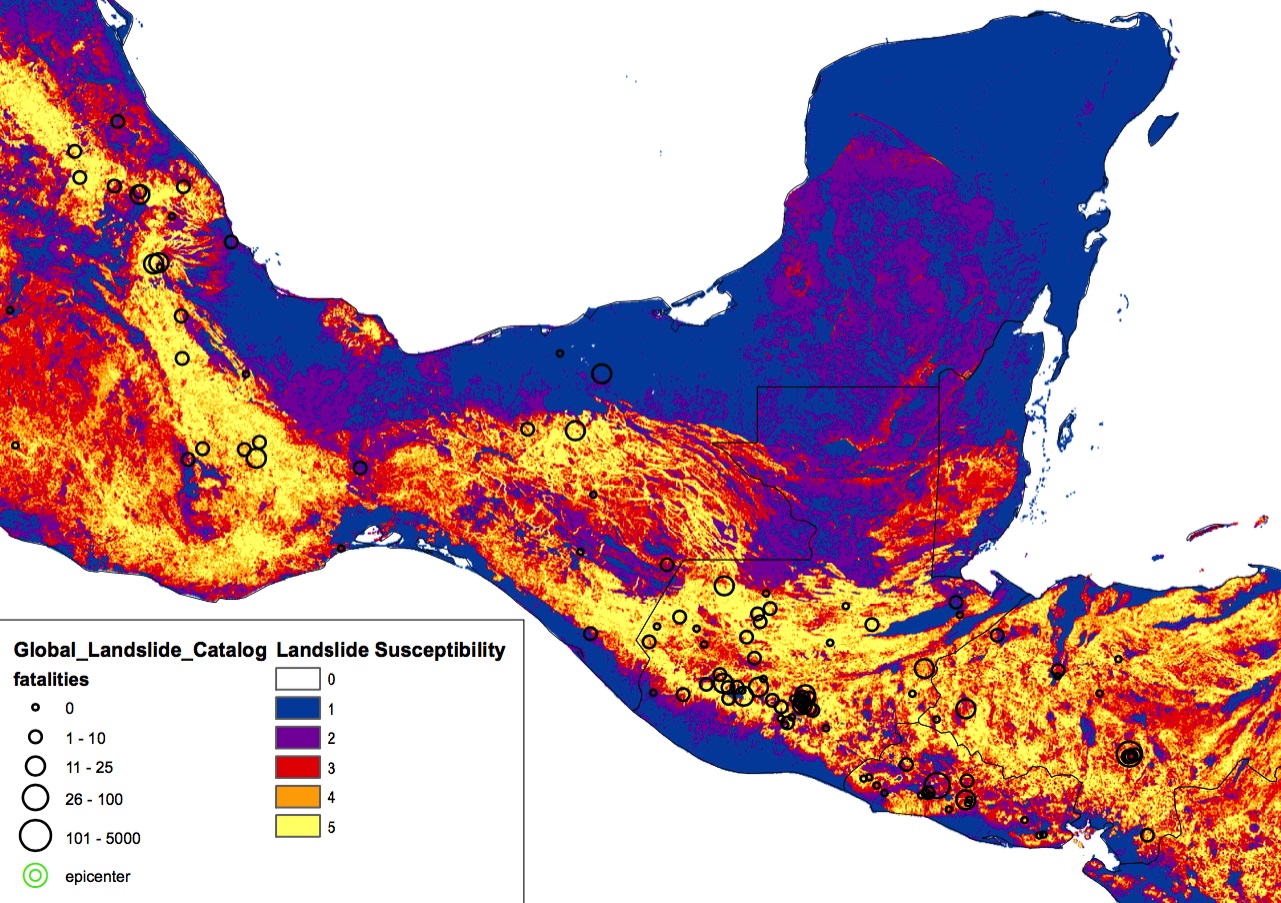 In 2016 NASA responded to nearly 100 events, enabling coordination and information support for a wide range of global incidents.
"Our program is like a think tank with the technical expertise and strong relationships that we draw on to provide useful products to disaster managers," said David Green, manager of NASA's Disasters Program, part of the Earth Science Division in the agency's Science Mission Directorate in Washington. "When disasters occur, our researchers become providers and distributors of images, data, and damage assessments."
Dedicated teams of Earth-observation disaster specialists at seven NASA centers respond to events in real-time and work with partner agencies to get them the information they need. The program mobilizes for intensive risk events that span a range of natural hazards – earthquakes, tsunamis, wildfires, floods, landslides, severe weather, winter storms, tropical cyclones, and volcanoes – plus manmade events such as oil spills and industrial accidents.
Related link:
NASA Feature: "When Disaster Strikes, NASA Brings the Power of Space"