A NASA-produced map of areas likely damaged by the Sept. 19 magnitude 7.1 Raboso earthquake near Mexico City has been provided to Mexican authorities to help responders and groups supporting the response efforts. The quake, which struck 75 miles southeast of Mexico City, caused significant loss of life and property damage.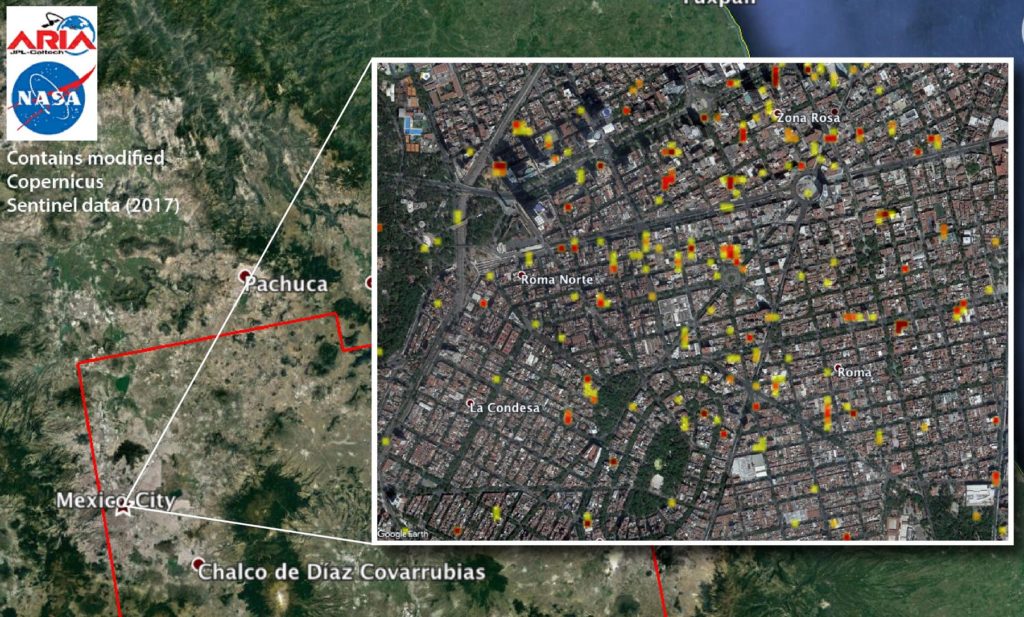 To assist in the disaster response efforts, scientists at NASA's Jet Propulsion Laboratory and Caltech, both in Pasadena, California, obtained and used before-and-after interferometric synthetic aperture radar (InSAR) satellite imagery of areas of Central Mexico, including Mexico City, affected by the quake, to identify areas of damage and produce what is known as a Damage Proxy Map. The imagery — acquired before the quake on Sept. 8, and again on Sept. 20, 2017, just six-and-a-half hours after the earthquake — is from the radar instrument on the Copernicus Sentinel-1A and Sentinel 1-B satellites operated by the European Space Agency.
The NASA Disasters Program, part of the Earth Science Division in the Science Mission Directorate, works with international, regional, and local disaster management agencies to provide critical information using global environmental data from NASA's fleet of Earth science satellites and other airborne and space-based assets. Dedicated teams of Earth-observation disaster specialists at NASA centers mobilize to assist in preparations for, responses to, and recovery from a wide range of natural and human-made hazards.
Click here for more information and download of this map.