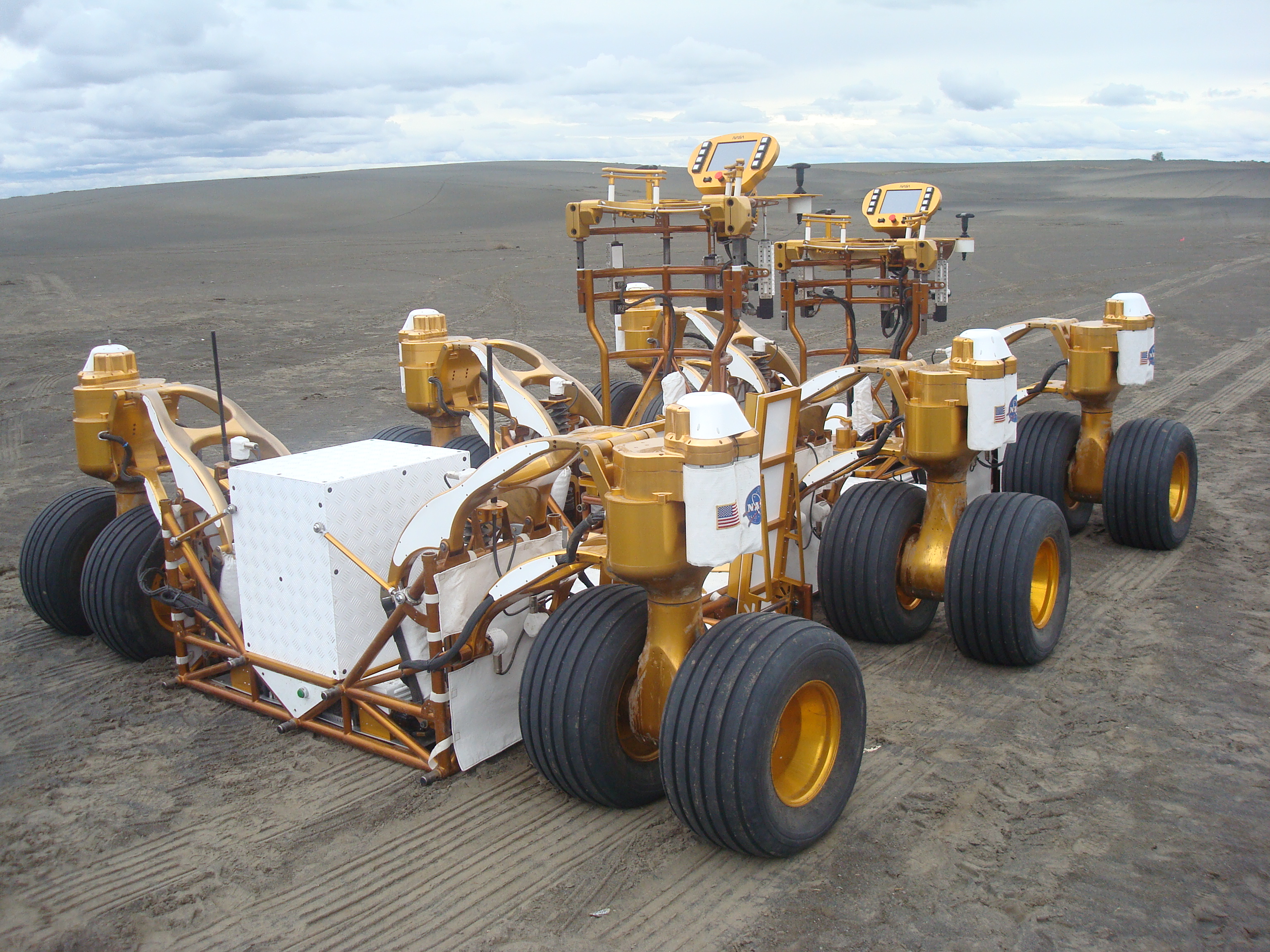 We just uploaded our latest NASA 360 program that highlights cutting edge lunar rovers. 
You can download it at:  
https://www.nasa.gov/nasa360  
We traveled out to Moses Lake Washington for this program. Washington State may seem like a strange place to test lunar rovers, but thanks to the Mt St. Helens eruption, it is actually one of the best places on Earth.  Turns out that the ash from St Helens, mixed with the sand a Moses lake, mimics the regolith on the moon pretty well.  Check out the program and let us know what you think!
You can see pictures from this trip here: 
http://community.webshots.com/user/NASA360
 Kevin