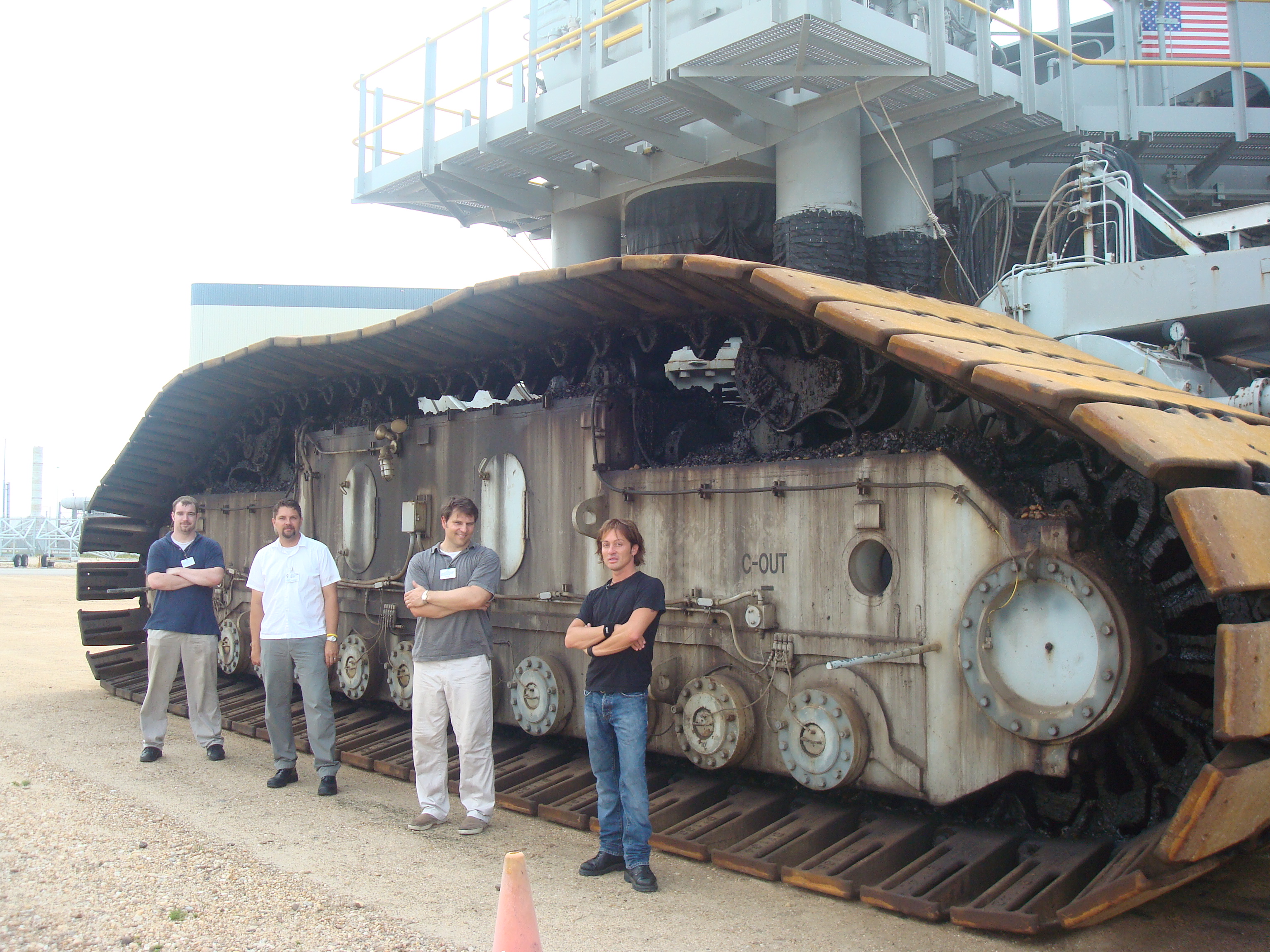 The NASA 360 crew went down to Kennedy Space Center and filmed aboard the "Crawler." This megatruck weighs over 6 million pounds and carries the Space Shuttle from the Vehicle Assembly Building (VAB) to one of the launchpads.
We also filmed how Shuttle tiles are created from a slurry mix to a solid brick, ready for installation. And finally, we witnessed first hand how NASA packs and creates parachutes for Earth and Space missions.
Head over to our 360 page and download the program. Let us know what you think, and enjoy the show!

NASA 360 crew