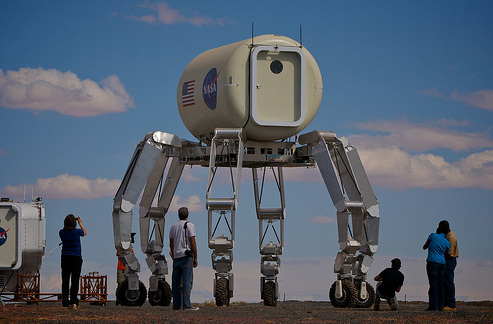 NASA's Desert RATS, or Research and Technology Studies, will make its 13th trip to the desert this fall for another round of analog testing.

The Desert RATS tests offer a chance for a NASA-led team of engineers, astronauts and scientists from across the country to come together to conduct technology-development research in the Arizona desert. The location offers a good stand in for destinations for future planetary exploration missions. 


This year's mission includes a variety of activities geared to inspire students to become space explorers and NASA's future workforce. On Sept. 1, 2010, at 9:45 a.m. PDT, a 30-minute webcast will highlight the upcoming Desert RATS activities as they kick off the two-week testing period. Students can submit questions to be answered live by actual engineers and scientists that created, built and are testing all of the amazing tools, vehicles and technology. Questions for the NASA field test team can be submitted at www.arizonadesertrats.com.