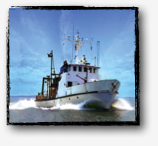 NASA Explorer Schools educator Cheryl May, a teacher from Lebanon Middle School, created a great activity
called Tracing the Toxins
 after attending last year's NES Coastal Observation recognition opportunity. The goal of the activity is for students to understand the difference between toxic and harmful algal blooms. They determine the effects of phytoplankton on the aquatic food webs and learn how NASA monitors algae.
You may become eligible for this research experience by using and reporting on your use of the following: one classroom content module, one NASA Now, and one e-PD. Find out more by logging into the NES Virtual Campus and following the link called Recognition Opportunities. 
You will find a link to this exciting activity in NEON. Register, log in, join the NES group, and navigate to other NASA-related activities and look for the Tracing the Toxins forum.