In today's A Lab Aloft, our guest blogger, CASIS Chief Operating Officer Duane Ratliff, shares the secret to success in doing business with the International Space Station.
"How do I get my research into space?" It is easily the most common question I receive when travelling across the country to support the Center for the Advancement of Science in Space (CASIS) at meetings and targeted events. After all, many scientists have been conditioned to think that microgravity research is expensive, complicated and, frankly, a mystery.
These misconceptions lead to the second—and understandable—question I get from a business perspective, which is, "Why should I invest time or money into sending my company's research into space when I can invest right here on the ground?" This is where the exciting conversation begins on how to use the International Space Station U.S. National Laboratory as your research platform. Why? It is nowhere near as intimidating or as expensive to send your investigations to the stationas you might think.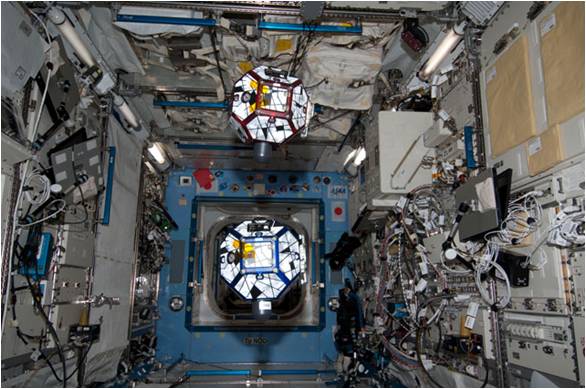 Existing facilities like the Synchronized Position Hold Engage and Reorient Experimental Satellites (SPHERES) operate aboard the International Space Station, providing options for research capabilities to users. This particular facility enables guidance, navigation and controlinvestigations. (NASA)
We are talking about a laboratory that is about 220 miles away from any lab on the ground—granted, that's altitude, but it's only about the distance from New York City to Boston, not light years away. And in this new era of space exploration, there are multiple launch providers to ferry one's research to the station. And, perhaps most importantly, CASIS provides assistance in many ways to make your research aboard the station a reality.
Return visitors to this blog likely already know that CASIS is the nonprofit organization created by Congress to manage, promote and broker research on the station's U.S. National Laboratory. Congress created the National Lab to provide access to the powerful space station research platform to a variety of entities—allowing utilization of the station's unique capabilities for groundbreaking, innovative research. The role of CASIS is twofold:
1)    Broker research that exploits space-specific experimental conditions, enabling innovation that will benefit humanity and thus create a tangible return on investment for the U.S. taxpayers that invested in construction of the space station.
2)    Advocate the benefits of conducting research on the National Lab to potential investigators and to the public at large.
With that background on our organization, let's revisit the original question: How does a researcher get their investigation into space using the CASIS–National Lab model? CASIS has two methods by which we receive ideas for research: solicited and unsolicited research proposals.
CASIS periodically issues calls for solicited proposals focused on promising areas of research. To date, CASIS has issued three Requests for Proposals (RFPs) in the fields of protein crystallization, materials science (using the NanoRacks External Platform that will mount to the exterior of the station) and stem cell biology. The stem cell RFP is currently open for proposal submission until July 25, 2013.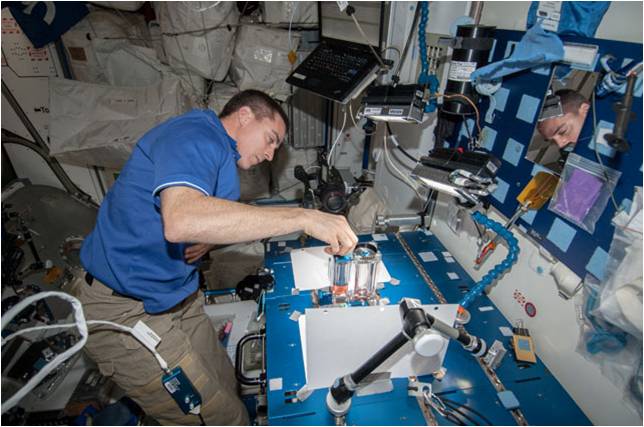 NASA astronaut Chris Cassidy, Expedition 36 flight engineer, works on the Capillary Flow Experiment (CFE-2) aboard the International Space Station on May 22, 2013. The presence of the crew for microgravity investigations provides a valuable human-in-the-loop aspect for researchers on the ground. (NASA)
Once an interested party submits a proposal, we evaluate it for flight feasibility, scientific merit and potential economic impact (i.e., the potential to provide tangible or humanitarian return on investment to taxpayers). Qualified projects receive grant funding awards. Last year alone, during our first full year of functioning as manager of the National Lab, CASIS set aside over six million dollars to fund space-based research. Our goal is to issue RFPs in targeted and promising research disciplines once per quarter as we move forward.
Additionally, researchers can submit unsolicited proposals at any time through the CASIS website. CASIS firmly believes this construct encourages submittal of outside-the-box ideas from entrepreneurs and companies looking for a competitive edge. This ultimately increases the National Lab's ability to improve life on Earth as results and technology spinoffs come to light.
Proposals submitted in this way are vetted similarly to solicited proposals, using the same CASIS evaluation and prioritization framework. This is true for all proposals. As a nonprofit, CASIS seeks to build a National Lab research portfolio that has the best chance of providing benefit to humanity—we are not swayed by the financial capabilities of large companies, and investigators do not need to have any previous experience in space.
The best part? Even if an idea is not chosen for flight consideration, applicants still receive feedback to improve their proposal. Our intention is to be as supportive in the proposal process as possible, ultimately improving our likelihood of finding qualified research for flight. Finally, on a case-by-case basis, CASIS is in a position at times to contribute funding to unsolicited proposals that fit within research pathways of interest.

European Space Agency astronaut Luca Parmitano, Expedition 36 flight engineer, works with samples in Minus Eighty-Degree Laboratory Freezer for ISS (MELFI-3) in the Destiny laboratory of the Earth-orbiting International Space Station. (NASA)
Congratulations, your research was selected for flight! Now what? From there, CASIS functions as the middle man, facilitating service provider partnerships and flight coordination of projects to and from the space station. We assist in finding funding for qualified unsolicited proposals; we pair your research with proven, certified hardware providers (implementation partners); and we provide assistance to ensure integration of your research with NASA launch requirements and schedules. Our role is to take the stress out of sending research to the station and allow proposers to focus on what matters most: their research.
I'd like to address the bottom line issue for prospective users: cost. How expensive is it to send research to the space station? While there is no clear-cut answer for average overall expense, the salient point is that it is a lot less than you'd think, and a lot less than it used to be. As an investigator funding your own project, the only financial responsibility you have is funding your research on the ground (to prepare for flight and to perform ground control experiments). If you work through CASIS to fly your research, NASA will absorb flight and crew-time costs, which in the past were often prohibitively expensive.
In short, getting your research into space involves writing a quality proposal and then allowing CASIS to assist you in working with NASA and implementation partners to prepare your research for successful flight experiments—at minimal cost. This new paradigm for space research seeks to enable easy and productive use of the National Lab for U.S. researchers from all institutions: academic, industry and government.
Interested in learning more about the opportunities aboard the National Lab and how the CASIS–National Lab model can accelerate your research discoveries? If so, consider attending the upcoming 2nd Annual American Astronautical Society International Space Station Research and Development Conference, which will be held July 16-18, 2013 in Denver, Colo. This conference will outline the full benefits and opportunities that exist on the station, and NASA and CASIS will both present on how to do business with the station. Specifically, a workshop slated to take place on July 18 will educate potential new users about accessing the station, and CASIS implementation partners will be on hand to showcase their hardware and service capabilities. I highly encourage anyone interested in space-based research to attend this conference and to speak with CASIS representatives about how the National Lab can benefit your specific research objectives.

The second annual International Space Station Research and Development Conference provides updates on science and technology accomplishments, offering potential users information and avenues for sending their investigations to the space station. It takes place July 16-18 in Denver. (American Astronautical Society)
We are entering a new era in space exploration. With the creation of the National Laboratory, there is now a "nontraditional" way to access the space station, and commercial companies (e.g., SpaceX, Orbital Sciences) now provide increased transportation services and ever-improving capabilities. With time, the measurable success of the National Lab model will establish CASIS as the premier gateway to one of humanity's greatest technilogcal achievements. From sponsored solicitations to wild, out-of-the-box ideas, CASIS serves as the ultimate facilitator to taking your research to new heights—promoting and enabling maximum use of and benefit from the National Lab research platform.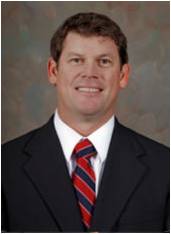 Duane Ratliff, CASIS CEO. (CASIS)
Duane Ratliff, CASIS Chief Operating Officer, has most recently served as senior vice president at Dynamac Corporation, with operations expertise in supply chain management, government program management, space-based R&D, biotech facilities support, and payload development and execution. He also served as the liaison between Space Florida and NASA's Kennedy Space Center for all operations and logistics planning for the Space Life Sciences Laboratory. Ratliff attended undergrad at Merrimack College in Massachusetts and majored in Physiology. He then attended Yale University and earned a Master of Public Health focusing on Occupational/Environmental Health Science.