In today's A Lab Aloft entry, International Space Station Program Scientist Julie Robinson, Ph.D., continues her countdown to the top ten research results from the space station, recently presented at the International Astronautical Conference in Beijing, China. Be sure to check back for daily postings of the entire listing.
Number two on my countdown of International Space Station research results shows just how versatile the developments we've made for space can be when reexamined and repurposed for use on the ground. In this case, robotic assist for brain surgery is giving surgeons a helping hand to save the lives of patients with otherwise inoperable brain tumors and other diseases. I include this example not only as a technology spinoff, but to highlight the fact that it took a lot of research back on the ground to make this a reality.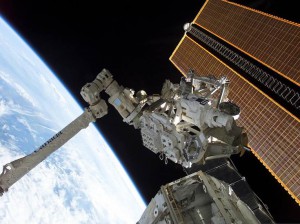 The aptly named neuroArm technology came from the space station's robotic arm. The Canadarm was developed by MDA for the Canadian Space Agency. For use in space, the arm needed to be resilient, perform well in doing critical space station assembly tasks without failing, and be able to continue operations while taking radiation hits. These specific traits made this technology ideal to translate for developing a robotic arm surgical assist. Doctors likewise needed equipment that they could trust to function consistently and that could go right inside an MRI and still operate effectively.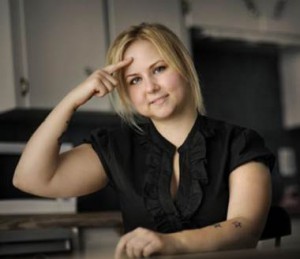 The neuroArm allows robotic guidance of brain surgery with keep out zones, such that physicians can remove tumors too close to sensitive areas of the brain for surgery by hand alone. The combination of having the MRI, the robotic guidance and the keep out zones allows the surgeon to do the procedure safely, without impacting the other areas of the brain. It is no wonder that Garnette Sutherland, M.D., University of Calgary, was recognized for outstanding results on advancing neurosurgery through space technology – named a top medical application from the space station for 2012.
The use of neuroArm has led to some extraordinary patient outcomes. The first set of research publications on the clinical trials published recently in the Journal of Neurosurgery for the initial 35 patients; many other patients have now had tumors successfully removed. This is a really exciting technology spinoff that also led to research results back here on Earth that are saving lives.
Julie A. Robinson, Ph.D.
International Space Station Program Scientist