Earth is our precious oasis in the cosmos. Out of all the planets in the solar system, our own is the only one we know with certainty to have life. Motivated by the potentially habitable worlds we find our solar system and beyond, we look at our planet in new ways. At NASA, we monitor, study and observe our planet 24 hours a day, 7 days a week, 365 days a year – attempting to learn even more about this complex rock on which we live, and to protect and improve life on Earth through it.
Each year, to celebrate our home on Earth Day, NASA Science Art Director Jenny Mottar designs a beautiful poster. Last year's Earth Day artwork and messaging was inspired by a Carl Sagan quote, stating that the "…Earth is the shore of the cosmic ocean."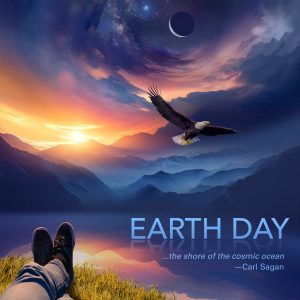 This year's artwork expands upon this theme and dives into the depths of the universe in search of our cosmic origin.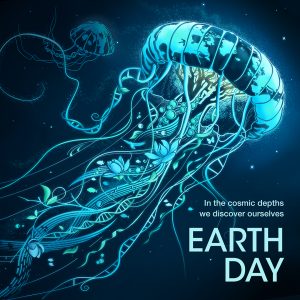 A bioluminescent jellyfish is at the forefront of the composition, composed of DNA strands, vines and trees, meant to represent life on our planet from a new perspective, motivated by our questions about life beyond Earth. A second jellyfish floats in the distance, depicting the possibility of life on planets that orbit other stars. In the cosmic depths we discover ourselves, and "the water seems inviting."
I hope you enjoy this beautiful creation and it allows you to appreciate the incredible planet we call home.
To download a free copy of the poster, visit: https://go.nasa.gov/EarthPoster2019
Happy Earth Day!