It happened again this past weekend. I was excited about my refreshing spring run, the bird songs, the beautiful flowers, and I remembered how much she loves spring. I wanted to tell her I am thinking of her. I was reaching for the phone. And then I suddenly remembered that my mother is no longer with us.
I still read her loving messages she sent me from her iPad – a skill she insisted she would never learn, then struggled with, and eventually mastered. This is how she watched me when I was on TV. This is how she read most news about me and the whole word.
She had a whole book of clippings of news articles about me – I never knew that until the very end. And it surprised me because I had sensed little interest in my work before. Obviously, I had been wrong.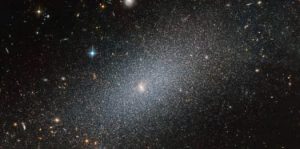 I have been thinking a lot about the 500,000+ US families and millions worldwide and the tens of millions of children and friends whose lives will not be the same anymore, changed by COVID. I think about the grandparent who left prematurely, the mothers who will never be grandmothers, the Holocaust survivors whose stories died with them, those who were freedom fighters, the courageous immigrants who were finally brought down.
I received my second vaccine a few days ago. I am deeply grateful for the scientists and those who helped produce this vaccine in record time. I am happy and hopeful that we can soon wake up from this nightmare we have been in for over a year.
And when this is part of the past, let's not forget that the scars from this will be a reality for millions of families for years. They too will have gaping holes in their lives they struggle with. And they too will need time to heal and learn what it means to have fewer people on Earth who truly love them. They too will need help.
My condolences and thoughts to all of you who lost loved ones this past year! May you feel the love and friendship in your lives and may you have the courage to ask for help when needed!
P.S.: Check out this 80s song I re-discovered recently. I really needed help when it came out in as I feared I had lost my family forever, and it therefore spoke to me then. It again speaks to me today as we all need to learn to ask for help and learn to listen to others when they need help. Most don't do it as beautifully as Tina Turner: https://youtu.be/4cro7kZKG2c