We are proud to announce the new International Space Station Benefits for Humanity website. Today's entry highlights how this international collaborative effort communicates positive impacts to life here on Earth from space station research and technology.
Last month at the International Space Station Heads of Agencies meeting in Quebec, Canada, my international counterparts and I had the opportunity to share the results of more than a year's worth of work across the international partnership. This collaboration culminated in the launch of the International Space Station Benefits for Humanity website, which looks at the early results from the space station and highlights those that have returned major benefits to humanity.
This website was translated into all the major partner languages and there also is a downloadable book format. The 28 stories found on the site focus on human health, education, and Earth observation and remote sensing, but these are just some of the benefit areas. Others, such as the knowledge gained for exploration or basic scientific discovery, are found on the space station results and news websites.
It can be a bit challenging at first see which station efforts will generate direct Earth benefits. This is because when we do the research, we finish things on orbit and then it can take two to five years for the results to publish, and possibly another five years after that before the knowledge yields concrete returns. I think each of us, while developing these stories, found things that surprised us. I suspect readers will, too. Some of these developments and findings are so amazing they go straight to your heart!
For example, the Canadian Space Agency robotic technology developed for the Canadarm was really cutting edge; now it has been applied to a robotic arm that can assist with surgery. Brain surgeons have used this robotic arm to help some patients who were not eligible for a standard operation, because the surgeries were too delicate for human hands. With the robotic assist, still in the testing phase, they were able to save the lives of several patients. This is a remarkable development.

Paige Nickason was the first patient to have brain surgery performed by the neuroArm robot, developed based on International Space Station technology. (Jason Stang) View large image
Another area where space technology returns offer a benefit to humanity is in the ability to provide clean water in remote regions and disaster areas. We also have stories about the ability to use station related telemedicine to improve the success and survival for women and their babies, if they anticipate complications during delivery. Providing a remote diagnosis to women in hard-to-reach areas enables them to seek life-saving medical care. These are just a few of the remarkable returns from space technologies.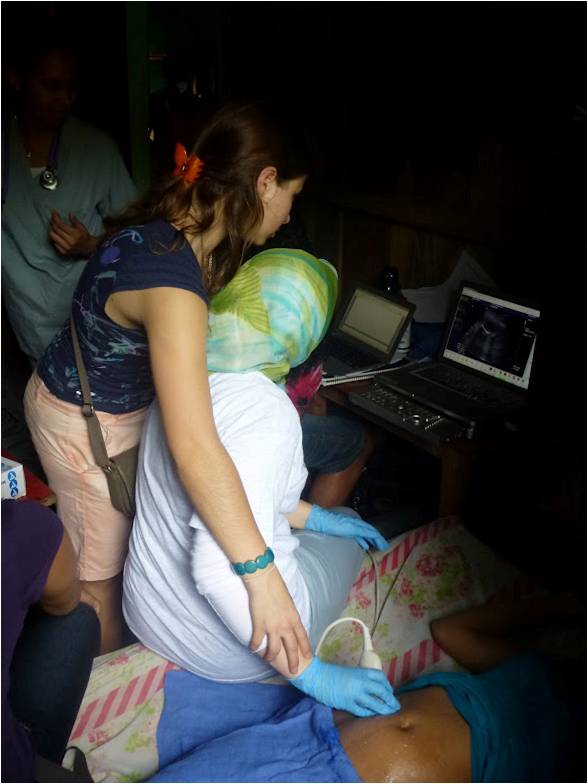 Expectant women around the world can experience safer deliveries in part due to International Space Station technology in telemedicine. (Credit: Scott Dulchavsky)
The website also includes stories that focus on the research knowledge obtained during station investigations. One particular area gaining attention is vaccine development. Scientists are now creating candidate vaccines for salmonella that fight food poisoning, as well as one in the works for MRSA—an antibiotic resistant bacteria that is very dangerous in hospitals.

An example of Salmonella invading cultured human cells. (Rocky Mountain Laboratories, NIAID, NIH) View large image
We also see ongoing benefits in the area of Earth observation, which our Japanese colleagues compellingly described after the Fukushima earthquake in Japan. The Japanese people were responding to that event in such courageous ways. Having information about what was going on really helped and the global community mobilized all the possible Earth remote sensing resources to provide aid via imagery of the disaster. The station provided imagery and data of the flooding from the original tsunami surge. I would like to share with you the comments of my JAXA colleague, Shigeki Kamigaichi, who was on the ground after the disaster:
"The Earth observation by astronauts from the International Space Station brought us several impressive image data offerings. Furthermore, the crew comments concerning the tsunami damage from March 11, 2011, to the people who suffered gave us a feeling of oneness and relief."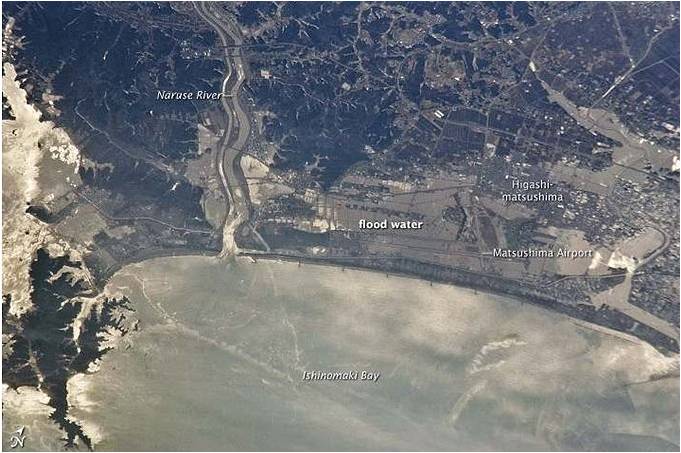 Oblique image of the Japanese coastline north and east of Sendai following inundation by a tsunami. The photo was taken Mar. 13, 2011. Sunglint indicates the widespread presence of floodwaters and indicates oils and other materials on the water surface. (NASA) View large image
One of the exciting things about Earth observations work is that the station passes over populated parts of the world multiple times a day. Our Russian colleagues shared some examples of work they had done to track pollution in the Caspian Sea using data from the space station. They also used Uragan imagery to understand a major avalanche in the Russian Caucasus region, determining glacial melting as the root cause of the avalanche. These imaging efforts really help as we look at ways to better respond and predict disasters and prevent future loss of life.

Oil pollution in the northern part of the Caspian Sea, on the basis of data received from the Uragan experiment: 40 oilfields, equaling approximately 10 percent of the surface covered with oil film. (Roscosmos) View large image
Of course, there also are the compelling educational benefits from the space station. It is inspiring to see students get excited about science, technology, engineering and math, simply by connecting them to space exploration. Education is a bonus, since this is not why you build a laboratory like this. Once you have that laboratory, however, you can make a huge impact in children's futures.
One of the most widely influential examples of educational benefits are when we hear students from all over the world, not just station partners, using HAM radio contacts to speak with astronauts aboard station. This happens on the astronauts' free time, when they can just pick up the ham radio and contact hundreds of students through amateur radio networks. These children ask questions and learn about everything from space to life aboard the station to how to dream big. It is a recreational activity for the astronauts, taking just a few minutes, but the students are touched for a lifetime.
Because this effort is so readily routed internationally, students in developing countries can benefit just as easily as students in other areas. In fact, 63 countries already have participated with the space station; a much larger number than the 15 partner countries. Education activities are a core international benefit.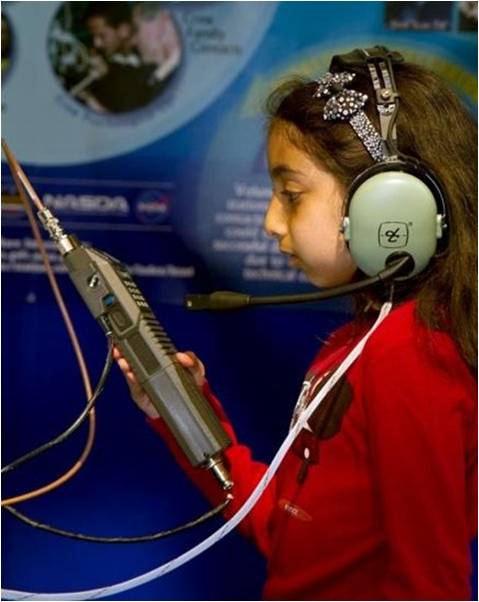 A student talks to a crew member aboard the International Space Station during an ARISS contact. (Credit: ARISS) View large image
While this initial launch of the Benefits for Humanity website was a big release, it is something we plan to maintain and continue over time with our partners. The work for these derivatives of station activities will continue to roll out over time, but we anticipate it to grow. When you have hundreds of experiments active during any six-month period on orbit, the throughput and the amount of crew time going to research each week is unprecedented!
The experiments are being completed faster than ever before and we are going to see these benefits and results coming out much more quickly, so it is an exciting time. It is important to start talking about these developments as we turn the corner from assembly to the full mission of research aboard this one-of-a-kind orbiting laboratory.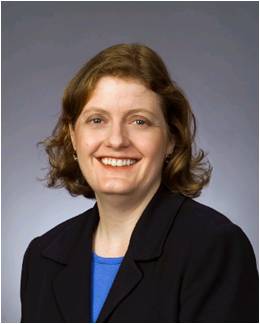 Julie A. Robinson, Ph.D.
International Space Station Program Scientist