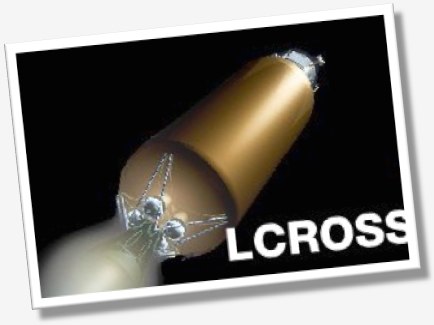 It's been a year since LCROSS heroically impacted the moon in search of water. The results of analysis of the impact of LCROSS on the moon have been in the news recently. You may have seen pieces on the news or read about water being discovered on the moon.
On Wednesday, Nov. 3, your students will have a front row seat as Principal Investigator Tony Colaprete and Co-Investigator Jen Heldmann reveal their surprising and exciting findings! You'll have the chance to ask questions and hear these scientists answer them directly during a 50-minute webcast.
There are two scheduled opportunities on Wednesday, Nov. 3 — 
10 a.m. PDT / 1 p.m. EDT and 1 p.m. PDT / 4 p.m. EDT



Don't be left out of participating in this unique opportunity. Check your ability to connect to the webcast by going to the "how to" page.
Link to the NES Virtual Campus website.