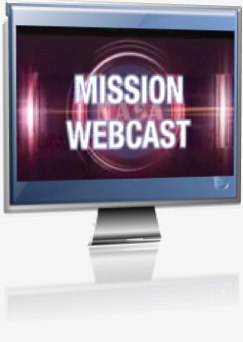 Date and time to be determined, based on the STS-133 launch schedule: Join hosts Damon Talley and Rachel Power LIVE onthe Web from NASA's Kennedy Space Center for the launch of STS-133 and learnabout the mission and crew.
Theshuttle Discovery's mission will carry Robonaut 2, the Permanent MultipurposeModule, and the Express Logistics Carrier 4 to the International Space Station.STS-133 will be the 35th shuttle mission to the station.
Submitquestions, both leading up to and during the LaunchCast, at nasalearn@gmail.com. Questions will be answered during the live webcast!
Towatch the webcast, go to http://dln.nasa.gov/dlnapp/webcast/webcast.do.
To get the latest information about the launch and progress of STS-133, visit the mission website.
Link to the NES Virtual Campus website.