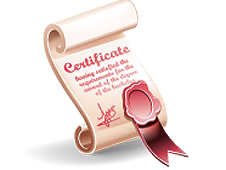 Would you like to receive recognition from NASA for your participation in the NASA Explorer Schools Project?  Would you like to have the unique opportunity to participate in an all-expenses-paid, multi-day research experience at a NASA center?  Are you committed to promoting and inspiring your students' interest in STEM subjects?  If so, then you should apply for NES recognition!
How do you become eligible to apply for NES recognition?  
You will be invited to apply for NES recognition once you have completed one of each of the core NES activities: use one NES teaching material; participate in one electronic professional development session; and use one NASA Now event with your students.  To receive credit, you must complete the online survey associated with each activity. NES will notify teachers when they are eligible to submit their application.
What is the recognition application? 
The recognition application is 14 items in total – and asks you to document your experiences while participating in the NES project, explain your students' interaction with NES activities and describe your innovative use of NES materials to promote student engagement in STEM education. The application is available for viewing on the Virtual Campus, however, only eligible teachers will be able to fill out and submit an application.
What opportunities are available for recognized teachers? 
NES offers successful applicants the chance to participate in a multi-day, research experience at a NASA center this summer.  In these unique opportunities, teachers interact with NASA researchers and scientists about NASA's current missions and research and develop strategies to incorporate this information into classroom learning.  Descriptions of the opportunities can be found on the teacher recognition application. 
What is the NES teacher recognition timeline?
   •
Early February: Eligible teachers will be notified. Notification continues through the end of Mar., as teachers become eligible.
   •
April 1: Final submission day for teacher applications
   •
Early May: Successful applicants are notified
What kind of support is available for applicants throughout this process?
NES staff are available to answer questions and provide support through the help desk e-mail, phone number or live office hours.  You are also encouraged to visit the NES NEON forums and read through the discussions where teachers and NES staff post stories about classroom best practices and innovative use of project materials. This is an excellent opportunity to gain ideas for your own classroom, as well as share your best practices with the NES community (plus, participating in the NEON discussions will earn points on your recognition application).