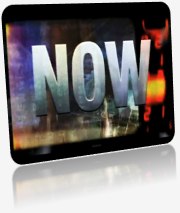 Dr. David Le Vine, deputy principal investigator for the Aquarius mission, discusses why we need to know more about sea surface salinity. Le Vine is an expert in measurement physics at NASA's Goddard Space Flight Center. He is currently a scientist with the Aquarius mission, which gathers data on sea surface salinity. Our current knowledge of sea surface salinity is very limited because in the past we've only collected data from ships traveling in shipping lanes.
The Aquarius satellite will scan the entire surface of Earth once every seven days for three years collecting data on sea surface salinity. Analysis of these data will help to better predict climate conditions.
Aquarius will gather as much data in a few months as we have gathered in the past 125 years.