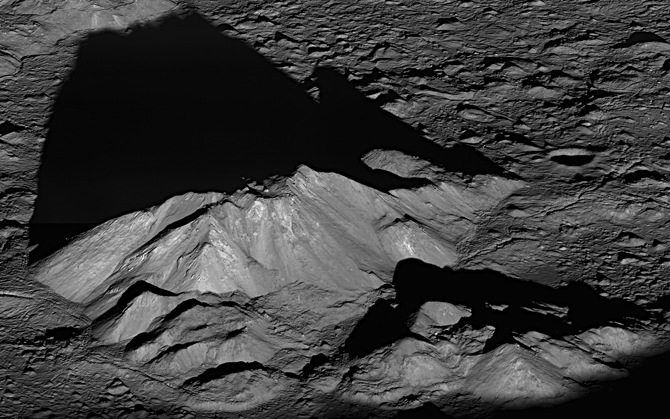 On June 10, 2011, NASA's Lunar Reconnaissance Orbiter spacecraft pointed the LRO narrow angle cameras to capture a dramatic sunrise view of Tycho crater.
A very popular target with amateur astronomers, Tycho is located at 43.37°S, 348.68

°

E, and is about 82 kilometers (51 miles) in diameter. The summit of the central peak (shown at left) is 2 kilometers (1.24 miles) above the crater floor. The distance from Tycho's floor to its rim is about 4.7 kilometers (2.92 miles).


Link to the NASA Explorer Schools Virtual Campus home page.