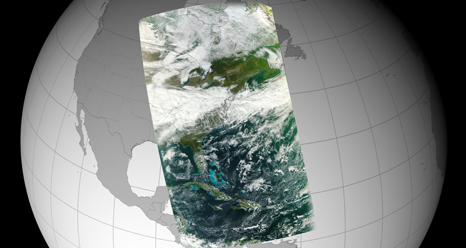 On Friday, Oct. 28, 2011, the NPOESS Preparatory Project spacecraft was launched aboard a Delta II rocket from Vandenberg Air Force Base in California. NPP represents a critical first step in building the next-generation Earth-observing satellite system that will collect data on both long-term climate change and short-term weather conditions. NPP will extend and improve upon the Earth system data records established by NASA's Earth Observing System fleet of satellites that have provided critical insights into the dynamics of the entire Earth system.
Learn all about the NPP satellite, different types of orbits and how NASA keeps satellites in orbit in NASA Now: Orbital Mechanics: Earth Observing Satellites. This NASA Now classroom video is found on the NASA Explorer Schools Virtual Campus.
To share comments from your classroom on this or other episodes of NASA Now, visit the
NASA Now Facebook wall
.
Link to the NES Virtual Campus home page.