NASA STEM Mania is Coming!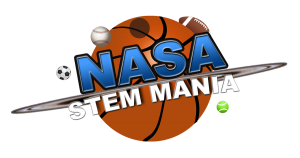 Take part in NASA STEM Mania and discover how sports and NASA have a lot in common. NASA STEM Mania combines the passion of sports with the enthusiasm for learning. During each Web seminar in the series, participants learn how to incorporate sports into various aspects of science, technology, engineering and mathematics education. Learn NASA content and how topics such as robotics, Newton's Laws of Motion, the radiation budget and a host of other topics, integrate into your curriculum.
Attend one or more sessions in this unique educator professional development series.
Target Audience: K-12 Educators
Subject Category: Earth Science, Physical Science, Mathematics
Unit Correlation: Exploring Earth, Engineering and Technology, NASA Missions, Space, and Special Programs
Delivery Dates: Feb. 24 – Mar. 20
Delivery Time: 60 – 90 minutes