In today's A Lab Aloft entry, International Space Station Program Scientist Julie Robinson, Ph.D., continues her countdown to the top ten research results from the space station, recently presented at the International Astronautical Conference in Beijing, China. Be sure to check back for daily postings of the entire listing.
Research results can have exponential growth rates as scientists build on each other's findings. That kind of inspiration carries with it innumerable possibilities that are in no way limited to the professional world. Number four on my list is 43 million students and counting—the number of students touched by the International Space Station's educational endeavors. You can read more in the education publication: "Inspiring the Next Generation: International Space Station Education Opportunities and Accomplishments, 2000-2012."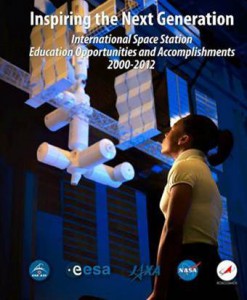 I included this educational topic in a list of investigation examples because it also links to key research on how you motivate students to take on careers in math and science. The statistical summary we put together during the last year across the space station partners included participation of 44 countries, 25 thousand schools, 2.8 million teachers, and 43.1 million students.
Of those students, 1.7 million participated in inquiring-based learning. This type of education is what research has shown us is really important and has set the recommendations of the National Science Teachers Association. When students test a hypothesis on their own or when they do work in their lab and compare it to what's going on aboard the space station, they are most motivated towards math and science.
The YouTube Space Lab competition, Student Spaceflight Experiment Program (SSEP), and Zero Robotics are just a few examples of inquiry-based space station study done by students during the first 15 years of our mission. Google's Zahaan Bharmal was recognized at this year's International Space Station Research and Development Conference for the outstanding impacts from the YouTube Space Lab Project, a top education application. This is real research and contributes to education, while adding to the collective knowledge for various science disciplines.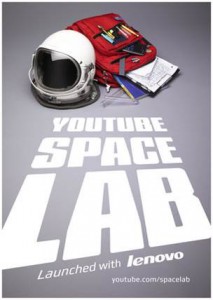 The larger population of 43.1 million students learned about life in space from astronauts, gained encouragement through demonstrations, and built excitement by participating in educational programs. But those 1.7 million students that actually engaged in the scientific process themselves are the most likely to be the next explorers. They are the future employees of our agencies and companies currently working for aerospace and research today. This is an extraordinary impact from a spaceflight program and the inquiries of millions of students as they learn to become scientists is worth a place in the top 10 next to the research of today's scientists.
Julie A. Robinson, Ph.D.
International Space Station Program Scientist