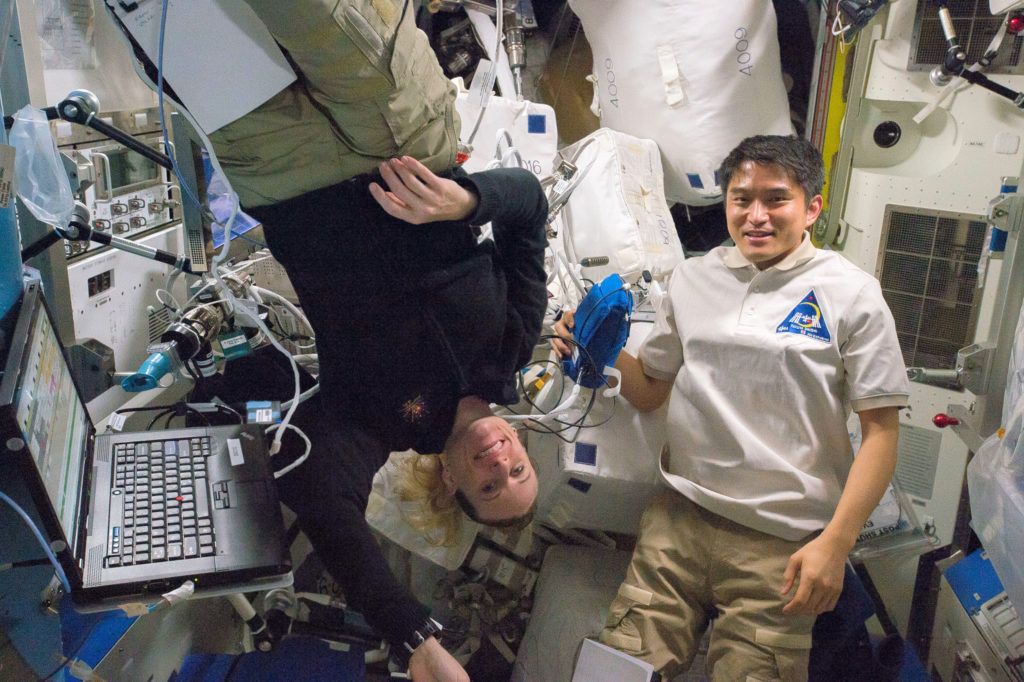 Three dramatically different experiments on the International Space Station last week show what an amazing and diverse platform we have for technology demonstrations, improving health on Earth and helping us understand our place in the universe.
Last Friday the first operations of a technology demonstration experiment called the Long Duration Sorbent Testbed (LDST) began on the orbiting laboratory. This project is an example of the way we are making the space station a place to quickly test new technologies that are important for future space exploration. It exposes desiccants and CO2 sorbents to the station atmosphere for about a year before returning them to Earth to be analyzed. The effort was completed under an engineering process we call 1E that allows streamlined certifications and rules that keep the station and crew safe, but reduce paperwork, turnaround time and costs. These are a model for ways to better do new experiments and fly new kinds of hardware.
Kate Rubins and Takuya Onishi completed an ambient environment session of the ESA Airway Monitoring (Airway Monitoring) experiment. This experiment studies airway inflammation which can be caused by being in a closed environment, and could be much worse someday on future missions to the moon or Mars. A special small monitor measures the nitrous oxide (NO) that is exhaled by each crew member. The European technology built for this experiment is also being used in asthma centers back here on Earth in a device called NIOX MINO™ which helps to measure the level of airway inflammation in patients here on earth.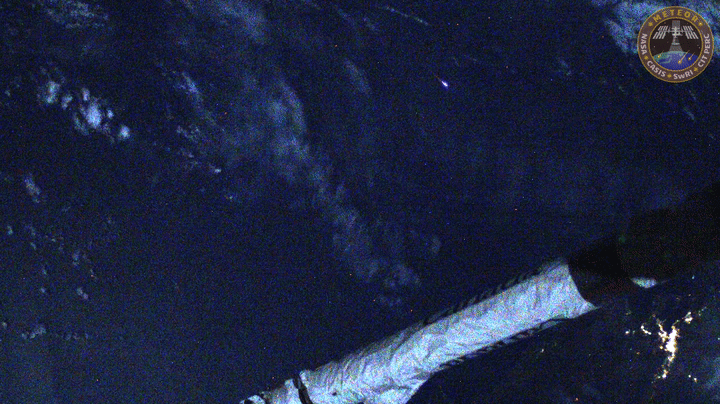 Word has also come to us from the Meteor project team that they have captured their first observation of a meteor re-entering Earth's atmosphere. The Meteor instrument currently on the space station is the third unit built, as the first two were lost on Orb-3 Cygnus and Space X-7. The first images of re-entering meteors were captured in late July. The METEOR camera has a special filter that allows determining the atomic emission lines of the major elements so not only does it see the flash of light when a meteor re-enters Earth's atmosphere, it can tell scientists what the meteor is made of. Iron, calcium, magnesium or sodium elements can all be detected. Southwest Research Institute collaboratied with the Chiba Institute of Technology in Japan to fly the instrument, and we are currently working with the investigators on a English-language press release. See more images at the Japanese image gallery online.