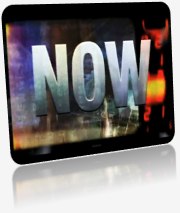 In this episode of NASA Now, Dr. Raymond Hoff, Director of the Joint Center for Earth Systems Technology and Director of Goddard Earth Science and Technology Center, discusses what smog is, how to access air quality information, and how our health and environmental can be affected by air quality.



The Smog Blog is a group of seven students, led by Dr. Hoff, who use LIDAR and NASA satellites to monitor our air quality each day. This team also uses ground-level data gathered by NASA, the Environmental Protection Agency, and the National Oceanic and Atmospheric Administration to give a daily report about U.S. air quality.


Link to the NES Virtual Campus home page.


NASA Now Minute: Earth Day — Smog Bloggers