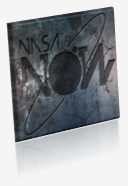 In this NASA Now classroom video, John Connolly, deputy manager of the Exploration Missions and Systems Office, describes the physics and environmental differences engineers must consider when designing crewed exploration missions to destinations in space.

This program is available on the NES Virtual Campus beginning Dec. 12, 2012
Preview this NASA Now video below.
NASA Now Minute
Link to the NES Virtual Campus home page.