The agency has a wonderful leadership development program that provides leadership training for some of our most promising junior professionals. It's called the NASA FIRST Program. The 2019 group of FIRST participants has just graduated from the program and I am so proud of what they accomplished. I wanted to share my excitement for what they've accomplished by posting my congratulatory letter to the participants here on my blog.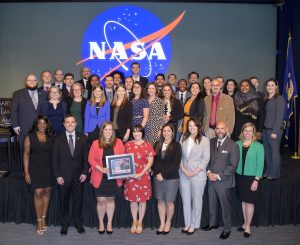 Dear FIRST Graduates,
First and foremost, I want to congratulate you for your successful completion of NASA's FIRST program, and particularly for all the learning that occurred as a result. Meeting you was inspiring, and made me think about the very values that motivate me.
The first value is leadership. Leadership is not just about being good at something or getting great grades and evaluations. True leadership is the recognition that, through deliberate action, we inspire others to join in. Leaders remember the moment when they first realized that others were following them, not because they were told to follow, but because they were motivated by the goal or vision, and the example the leader sets.
The second value is service. The kinds of leaders who have so often made the world better in a lasting way are the ones who understand that concept. When they see others following, they recognize that tremendous potential and empower those followers to unleash it for the betterment of all. Joining NASA civil service, I have come to admire these servant leaders, and I observe them every day. These are leaders who bring their best to work, serving their office, our agency, and our nation. I think many of you are on track to be the same type of leaders, and I am proud of you for that!
Most importantly, I hope to see you again doing something that can only be achieved by an excellent team in which you have a critical role as a leader. Like many things in life, to be a master leader takes a lot of practice. I know I still learn a lot every day from people around me. So, be patient with yourself, as you are moving forward on this path of learning, of leadership, and of service. Through it, you leave an impact that is bigger than anything you might even think about today!
Sincerely,
Thomas H. Zurbuchen, Ph.D.
Associate Administrator, Science Mission Directorate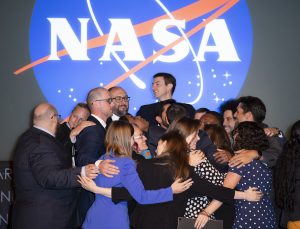 To learn more about the FIRST Program, visit: https://eoeb.hq.nasa.gov/training/NASA_FIRST.html