I am excited to announce that Sandra Connelly has been named deputy associate administrator for the Science Mission Directorate (SMD) , effective March 1, 2020. She is currently serving as SMD's acting deputy associate administrator and brings to the job over 30 years of leadership in program, project and organizational change management, and strategic planning and analysis.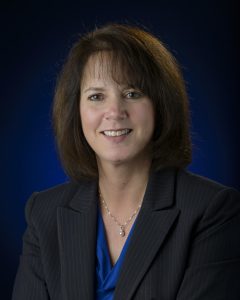 Sandra will be responsible for assisting me in my role as Associate Administrator for Science with executive leadership, overall planning, direction and management of NASA science programs. Her duties involve coordination and integration of science programs within the directorate and ensuring activities adhere to national, agency and directorate policies, guidelines and processes. She will collaborate with other senior NASA officials in the development of overall NASA program objectives.
Sandra brings to this position a wealth of valuable NASA experience. Her deep technical knowledge and innovative thinking will strengthen our ability to develop new missions and manage the most amazing fleet of science missions anywhere on Earth. All of us in SMD are looking forward to her contributions in this new role.
Sandra joined SMD in 2014. She has served in various leadership roles in science and was most recently deputy associate administrator for programs, where she oversaw SMD's flight portfolio of 100 missions. She led NASA's reimbursable program with NOAA as the Joint Agency Satellite Division Director and she provided leadership to the SMD's Heliophysics Division as deputy division director.
Prior to joining SMD, Sandra has served in numerous leadership positions, including serving as the director of engineering, program and project management within the Chief Engineer's Office, where she led the establishment of NASA's current policy for program and project management, systems engineering and software engineering.
Please welcome me in congratulating Sandra on stepping into this new role. I am looking forward to having her insight and experience broaden our vision and grow our portfolio.