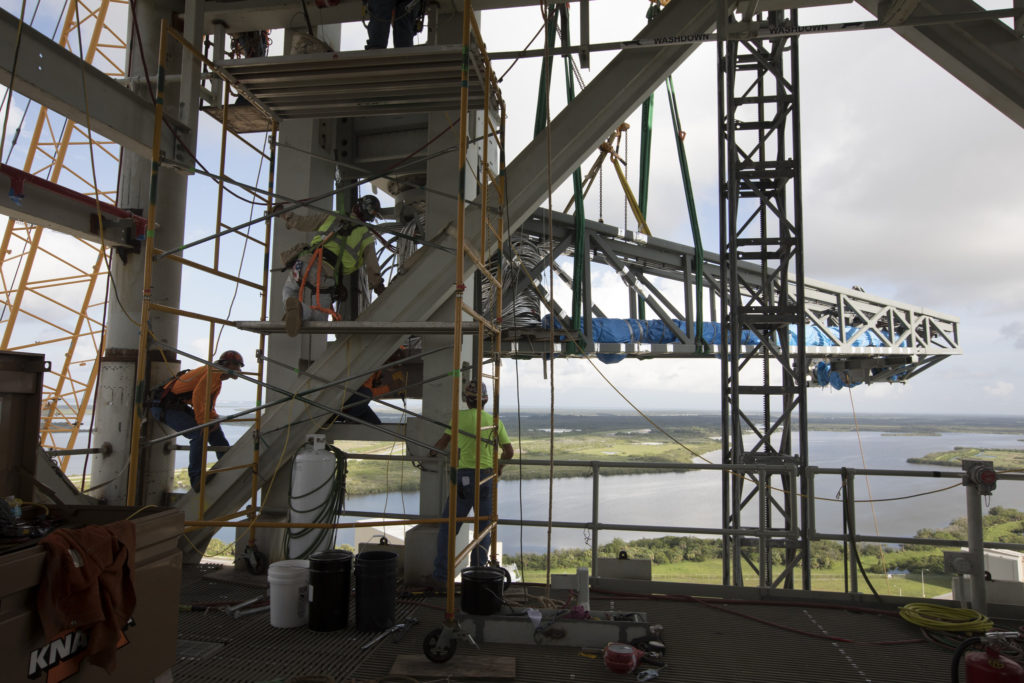 The Core Stage Forward Skirt Umbilical (CSFSU) recently was installed on the tower of the mobile launcher at NASA's Kennedy Space Center in Florida, to prepare for the first launch of the agency's Space Launch System (SLS) rocket with the Orion spacecraft atop.
The mobile launcher tower will be equipped with a number of lines, called umbilicals, which will connect to the SLS and Orion spacecraft and provide commodities during processing and preparation for launch of Exploration Mission-1.
Cranes and rigging were used to lift the CSFSU and install it at about the 220-foot-level on the tower. The CSFSU will swing into position to provide connections to the core stage forward skirt of the SLS rocket, and then swing away before launch. Its main purpose is to provide conditioned air and gaseous nitrogen to the SLS core stage forward skirt cavity.
The Ground Systems Development and Operations Program is overseeing installation of the umbilicals on the tower.
Photo credit: NASA/Kim Shiflett