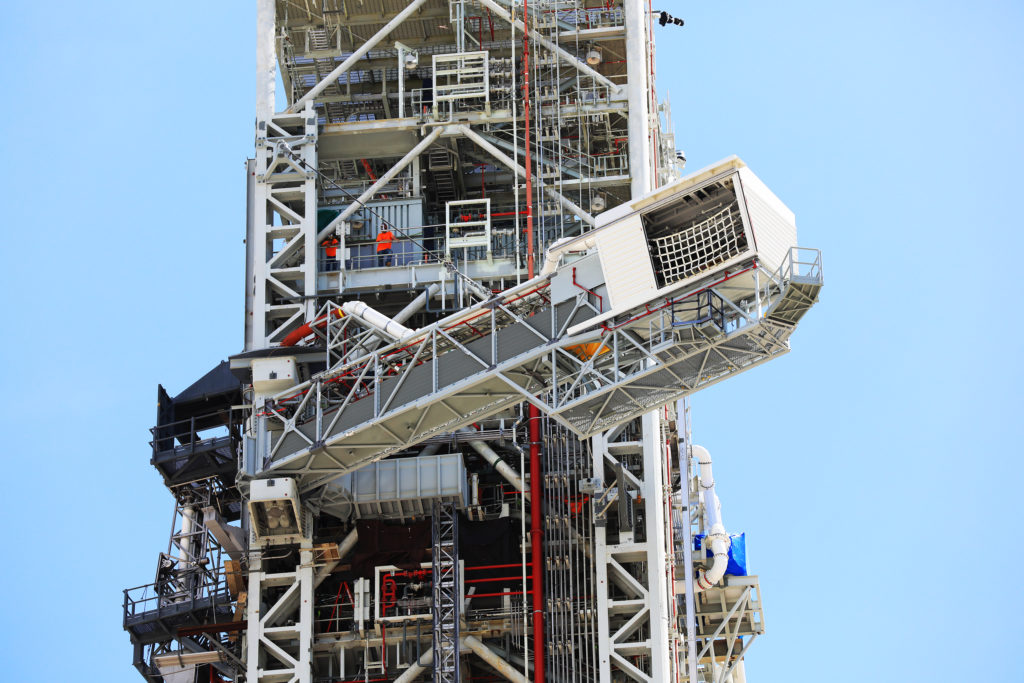 As astronauts prepare for trips to destinations beyond low-Earth orbit, their last steps before boarding an Orion spacecraft will be across the Crew Access Arm (CAA) on the mobile launcher.
Earlier this year, the CAA was added to the mobile launcher being prepared to support NASA's Orion spacecraft and Space Launch System (SLS) rocket, the largest in the world. Technicians and engineers in Exploration Ground Systems at the agency's Kennedy Space Center recently tested the crucial arm, confirming it worked as designed.
The test was designed to determine the functionality and integrity of the CAA and supporting mobile launcher systems.
"This was the first functional swing testing for the Crew Access Arm," said Cliff Lanham, Mobile Launcher Project Manager at Kennedy. "Prior to testing, we checked the mechanical attachment, hydraulics and cabling to make sure we had confidence it would work properly."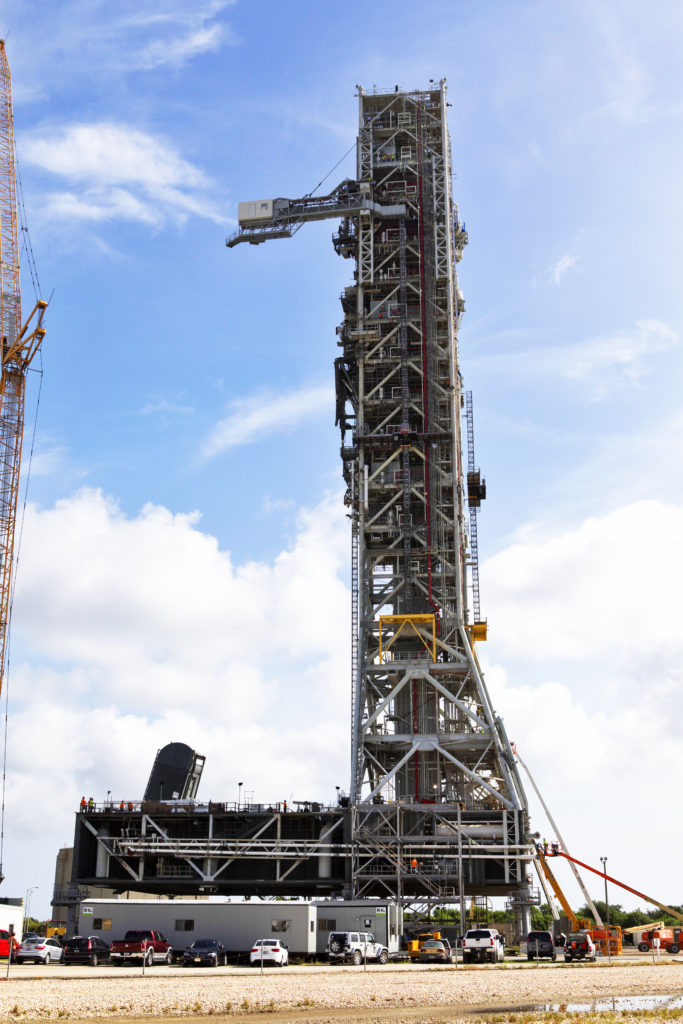 The CAA is designed to rotate from its retracted position and line up with Orion's crew hatch. The arm will provide entry and emergency egress for astronauts and technicians into and out of the Orion spacecraft.
In advance of those missions, the Exploration Ground Systems team at Kennedy has been overseeing testing of umbilicals and other launch accessories on the 380-foot-tall mobile launcher in preparation for stacking the first launch of the SLS rocket with Orion.
During the test, there were several moves of the arm controlled by systems on the mobile launcher. The test also was important because of the upcoming move of the mobile launcher from its park site to the Vehicle Assembly Building (VAB).
"The CAA will be extended when it goes inside the VAB," Lanham said. "We cannot rotate the arm once in the VAB due to space constraints."
Testing inside the VAB is designed to ensure all systems work properly in connection with the building prior to stacking the first SLS and Orion for Exploration Mission-1. EM-1 will be the first unpiloted flight of the new NASA spacecraft traveling 280,000 miles from Earth well beyond the Moon.