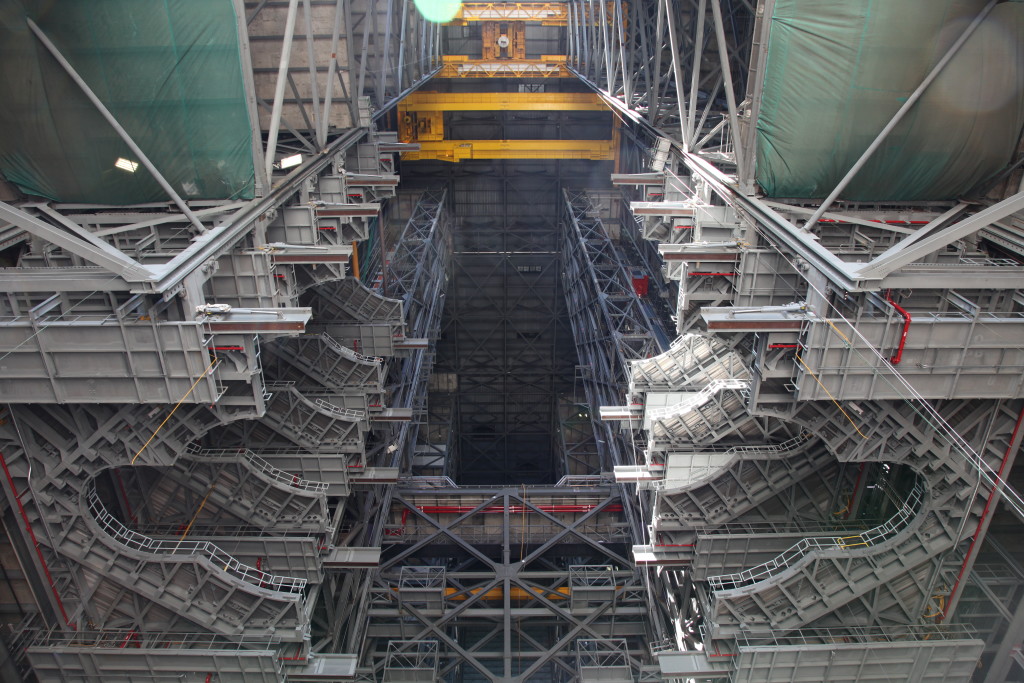 Installation of new work platforms for NASA's Space Launch System rocket and the journey to Mars reached the halfway point this week inside the Vehicle Assembly Building (VAB) at the agency's Kennedy Space Center in Florida.
The F North and South platforms were lifted by crane from the transfer aisle floor of the VAB, slowly raised into position, and attached to rail beams on the north and south walls in High Bay 3 on July 15 and 19. The rail beams provide structural support and contain the drive mechanisms to retract and extend the platforms.
Each platform weighs between 300,000 and 325,000 pounds and measures about 38 feet long and close to 62 feet wide.
The F-level platforms will provide access to the SLS Core Stage (CS) Intertank and facilitate CS Intertank Umbilical mate operations. Located on Platform F, the "F-1" multi-level ground support equipment platform will be used to access the booster forward assemblies and the CS to booster forward attach points. The upper level of F-1 will be used to remove the lifting sling used to support forward assembly mate for booster stacking operations.
A total of 10 levels of work platforms, 20 platform halves altogether, will surround the SLS rocket and Orion spacecraft and enable testing and processing for the uncrewed Exploration Mission 1, and deep-space missions, including the journey to Mars.