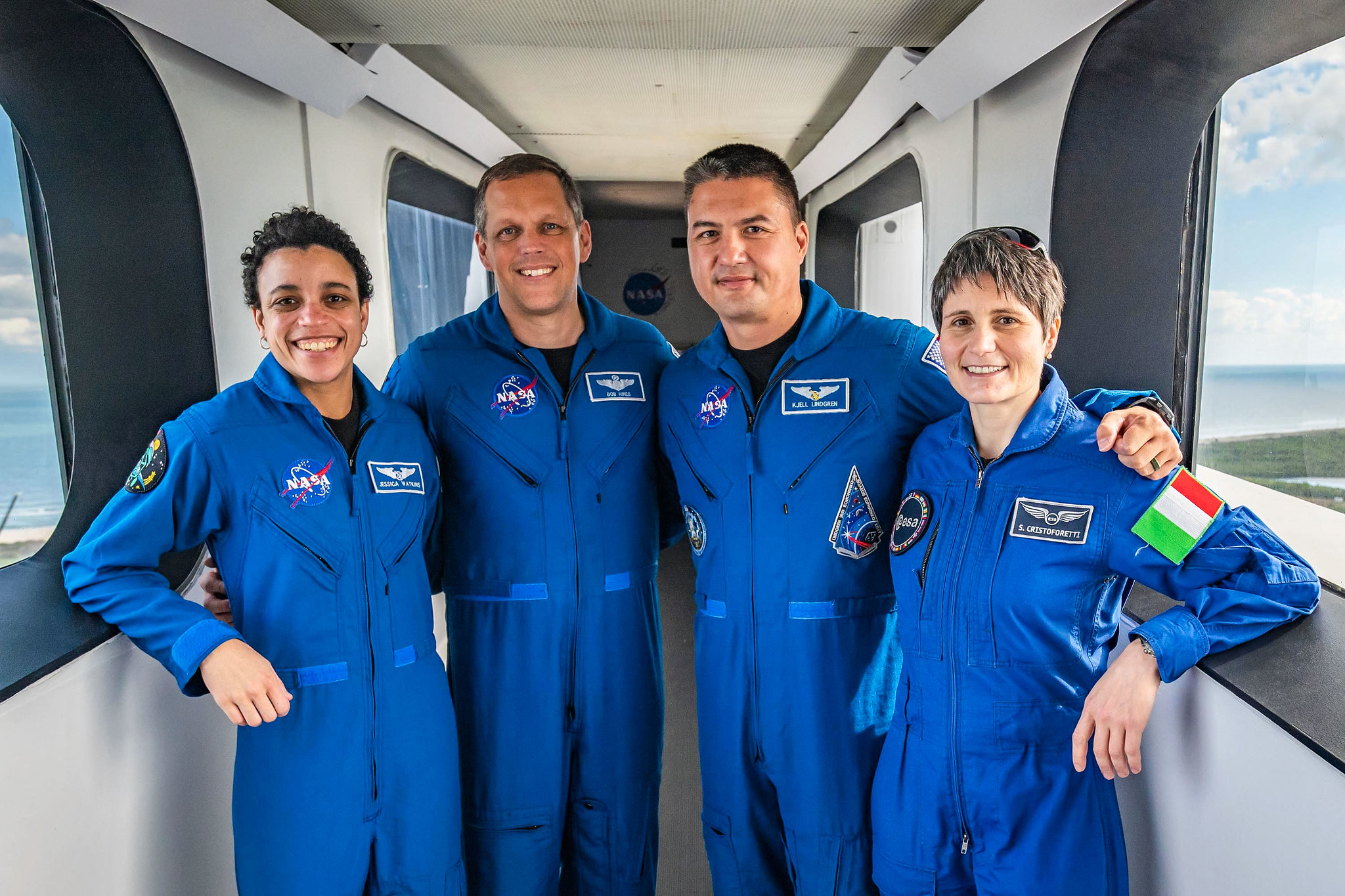 The astronauts flying on NASA's SpaceX Crew-4 mission to the International Space Station are now on their way to the agency's Kennedy Space Center in Florida to begin final preparations for launch.
NASA astronauts Kjell Lindgren, Robert Hines, and Jessica Watkins, and ESA (European Space Agency) astronaut Samantha Cristoforetti, boarded a Gulfstream jet aircraft and departed from Ellington Field near the agency's Johnson Space Center in Houston for the flight to Florida. The crew is expected to arrive at the Launch and Landing Facility at Kennedy around 12:30 p.m. EDT.
Crew-4 astronauts will be greeted upon their arrival by Kennedy Space Center Director Janet Petro along with NASA Associate Administrator, Space Operations Kathy Lueders, and ESA Houston Office Team Leader Barbara Nucera. Coverage will begin at approximately 12:30 p.m. EDT, and will include welcome remarks, crew comments, and a brief question and answer session with attending news media. The event will be broadcast live on NASA TV and the agency's website, weather permitting.