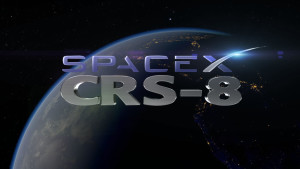 SpaceX's Dragon cargo craft splashed down in the Pacific Ocean at 2:51 p.m. EDT, about 261 miles southwest of Long Beach, California, marking the end of the company's eighth contracted cargo resupply mission to the International Space Station.
A boat will take the Dragon spacecraft to a port near Los Angeles, where some cargo will be removed and returned to NASA within 48 hours. Dragon will be prepared for a return journey to SpaceX's test facility in McGregor, Texas, for processing. Dragon is currently the only space station resupply spacecraft able to return a significant amount of cargo to Earth at this time.
Dragon is returning more than 3,700 pounds of NASA cargo and science samples from a variety of technological and biological studies about the International Space Station. The Microchannel Diffusion study, which investigated fluids at the nanoscale, or atomic level, holds promise for a wide range of technologies. Nanofluidic sensors could measure the makeup of space station air, or be used to deliver drugs to specific places in the body, for example. This type of research is possible only on the space station, where Earth's gravity is not strong enough to interact with sample molecules, so they behave more like they would at the nanoscale. Knowledge gleaned from the investigation may have implications for drug delivery, particle filtration and future technological applications for space exploration.