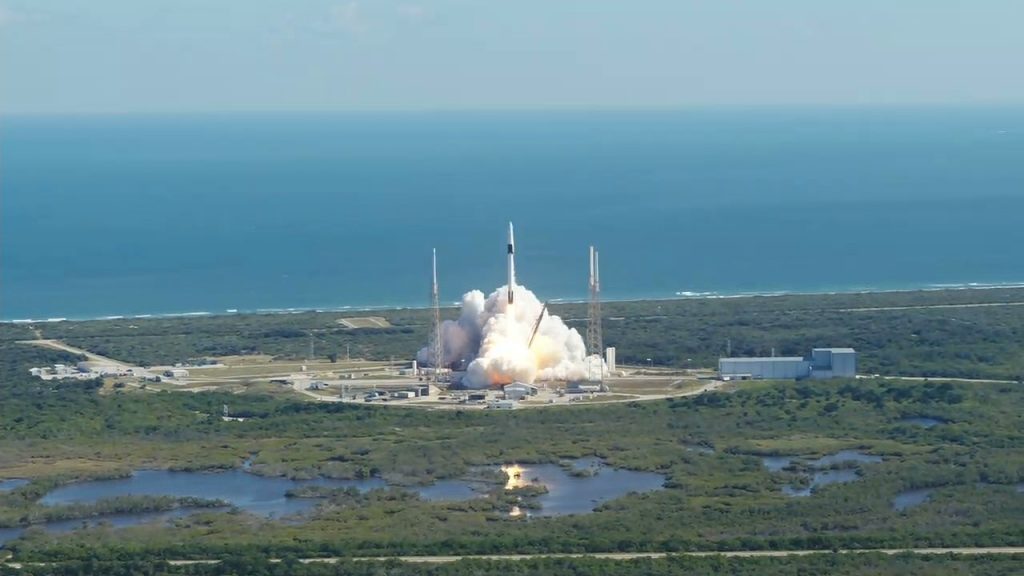 Critical supplies, equipment and material are on their way to the International Space Station following the successful launch of a SpaceX Falcon 9 rocket from Cape Canaveral Air Force Station in Florida. The company's uncrewed Dragon spacecraft lifted off atop the Falcon 9 at 12:29 p.m. EST from Space Launch Complex 40 on Dec. 5, 2019, for the 19th Commercial Resupply Services (CRS-19) mission.
"It's always great when we can get a new vehicle on its way to the space station, so we're very excited," said Kenny Todd, space station operations integration manager. "We're looking forward to getting the Dragon on board here in the next couple of days."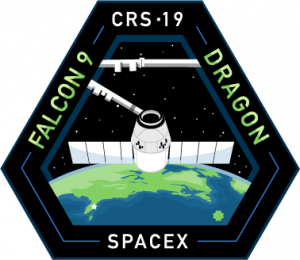 On this spacecraft's third trip to the space station, Dragon will deliver supplies and material that will directly support dozens of science and research investigations taking place during Expeditions 61 and 62. The spacecraft also is carrying the Japanese government's Hyperspectral Imager Suite (HISUI), a next-generation, hyperspectral Earth imaging system.
A little over two minutes after launch, the rocket's first stage successfully separated from the vehicle, returning to land on the drone ship "Of Course I Still Love You" in the Atlantic Ocean. Then, Dragon separated from the Falcon 9 completely. The spacecraft is now in orbit with its solar arrays deployed, which will help power it on its solo journey to the orbiting laboratory.
"We had a beautiful launch off Space Launch Complex 40 today," said SpaceX's Andy Tran. "All around it's been a successful mission so far."
Dragon is scheduled to arrive at the space station Dec. 8, with live coverage on spacecraft rendezvous and capture beginning at 4:30 a.m. EST on NASA TV and the agency's website. Upon its arrival, European Space Agency's Luca Parmitano, Expedition 61 commander, will grapple the spacecraft, with NASA astronaut Andrew Morgan acting as his backup. The agency's Jessica Meir will monitor telemetry during Dragon's approach.
Following spacecraft capture – scheduled for approximately 6 a.m. – mission control in Houston will send commands to the station's robotic arm to rotate and install Dragon to the Earth-facing side of the space station's Harmony module. Coverage of the robotic installation will begin at 8 a.m. EST. Dragon will remain at the orbiting laboratory for about a month before returning to Earth with more than 3,800 pounds of research and return cargo. Upon its arrival, the spacecraft will splashdown in the Pacific Ocean off the coast of Baja California.