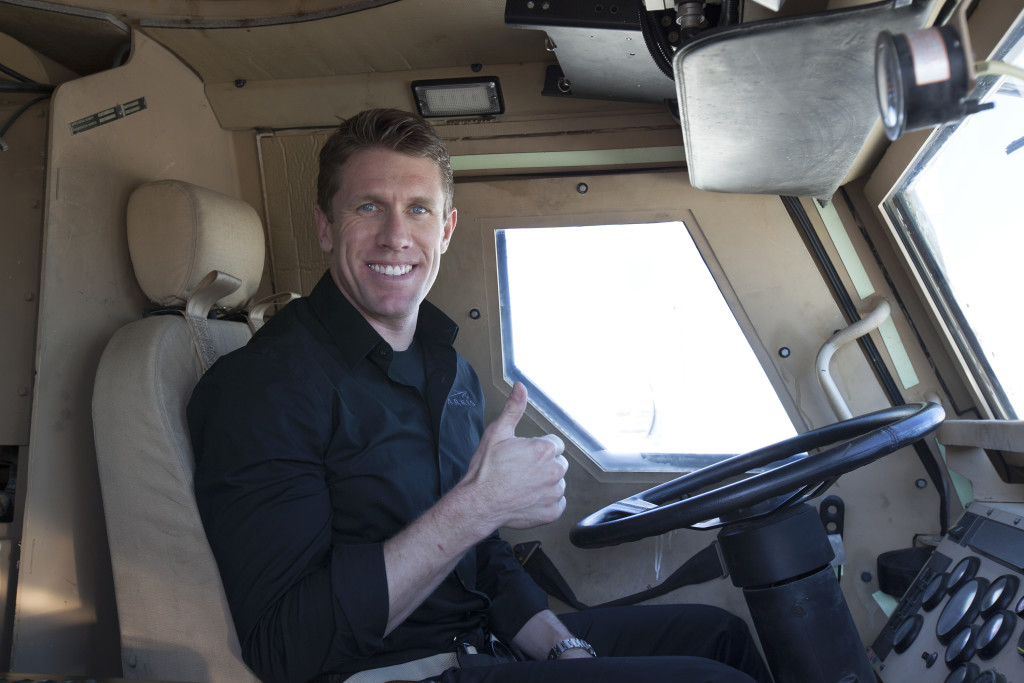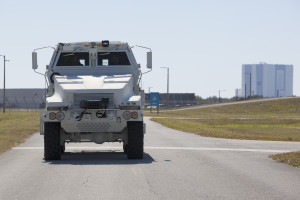 NASCAR driver Carl Edwards visited NASA's Kennedy Space Center in Florida and slid behind the wheel of an entirely different kind of car: a Mine-resistant, Ambush-protected vehicle better known as MRAP.
The agency's Ground Systems Development and Operations Program selected the MRAP to serve as an upgraded version of an armored escape vehicle that would allow astronauts to evacuate the launch pad in the event of an emergency.
While at Kennedy, Edwards stopped by the massive Vehicle Assembly Building and Launch Pad 39B. Both facilities are being prepared to support assembly and launch of NASA's next-generation heavy-lift rocket, the Space Launch System.
Edwards toured the spaceport ahead of Sunday's Daytona 500 race, in which he is driving the No. 19 car for Joe Gibbs Racing.