Oct. 12, 2018 – NASA Sees Tropical Cyclone Luban Nearing Oman
Tropical Cyclone Luban continued to track toward Oman as NASA-NOAA's Suomi NPP satellite passed over the Northern Indian Ocean.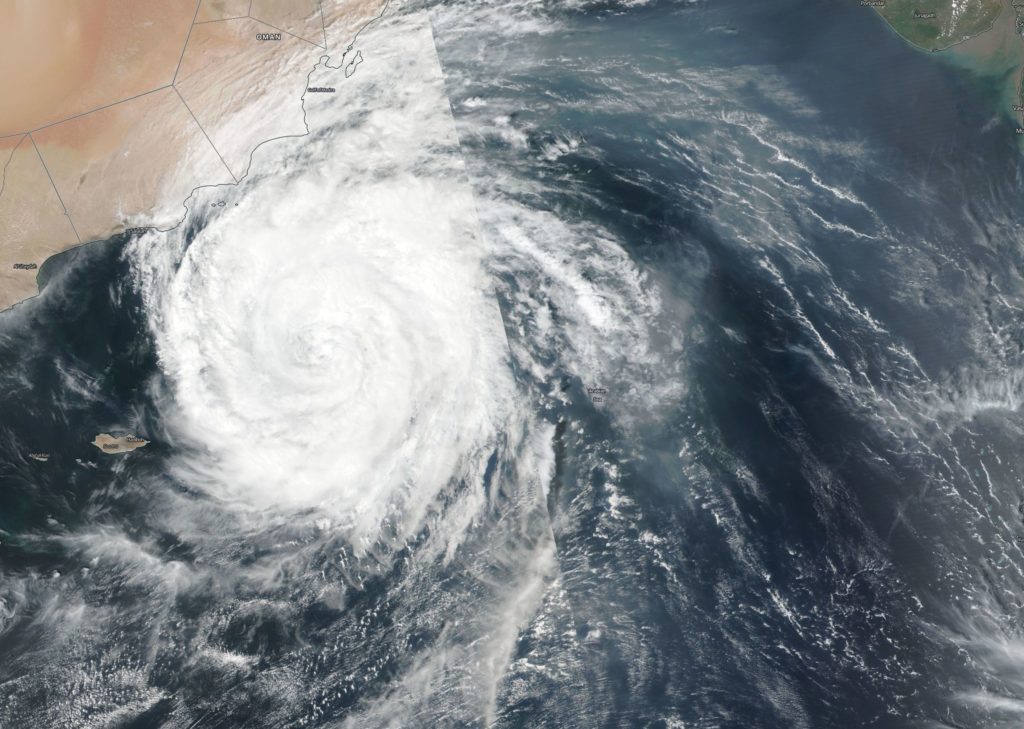 Suomi NPP passed over Luban on Oct. 11 and the Visible Infrared Imaging Radiometer Suite (VIIRS) instrument provided a visible image of the storm. The VIIRS image showed Luban stretched from the Gulf of Marisa south to Socotra Island. Luban had a symmetrical shape with a cloud-filled eye, surrounded by powerful thunderstorms.
At 11 a.m. EDT (1500 UTC), the center of Tropical Cyclone Luban was located near latitude 14.6 degrees north and longitude 56.8 degrees east. Luban was moving toward the west. Maximum sustained winds are near 52 mph (45 knots/83 kph) with higher gusts.
Luban is forecast to move north of Socotra Island and make landfall in Oman between Lukalla and Salalah on Oct. 14.
By Rob Gutro 
NASA's Goddard Space Flight Center