November 20, 2018 – NASA Tracks Tropical Depression Toraji in the Gulf of Thailand
Visible from NASA's Terra satellite revealed the extent of Tropical Depression Toraji as it continued moving through the Gulf of Thailand and affecting southern Thailand and Malaysia.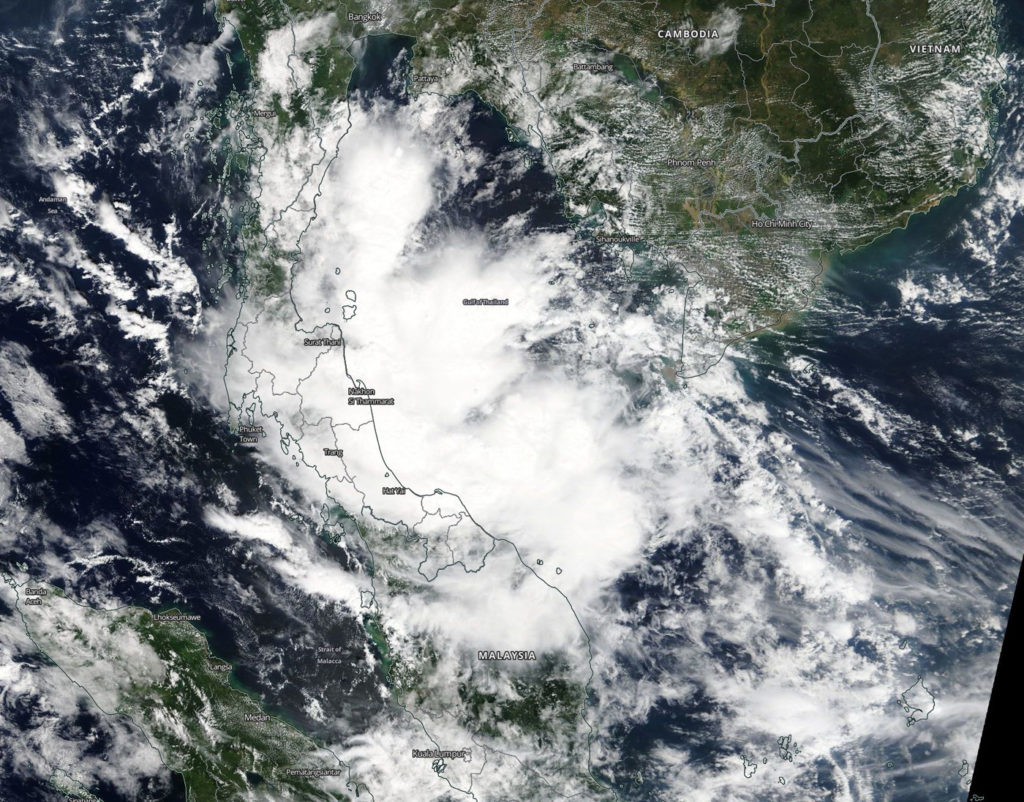 On Nov. 20 a visible image from the Moderate Resolution Imaging Spectroradiometer or MODIS instrument aboard NASA's Terra satellite showed that Tropical Depression Toraji appeared somewhat disorganized. Toraji's elongated northern quadrant stretched into the northern Gulf of Thailand, while the western side of the storm stretched over land from Surat Thani south to northern Malaysia.
Toraji formed on Nov. 19, fizzled and  regenerated in the Gulf of Thailand on Nov. 20 after a brief existence.
At 10 a.m. EST (1500 UTC) Tropical depression Toraji, known previously as Tropical Depression 32W was located near 8.3 degrees north latitude and 102.0 east longitude, about 340 west-southwest of Ho Chi Minh City, Vietnam. Toraji was moving to the west-southwest and had maximum sustained winds near 25 knots (28.7 mph).
Toraji will cross the Malay Peninsula and is expected to dissipate in the Malakka Strait