December 10, 2018 – NASA-NOAA Satellite Sees Tropical Cyclone Owen's Remnants Reorganizing
The remnants of Tropical Cyclone have been lingering in the Southern Pacific Ocean for days. On Dec. 10, the storm finally appeared more organized on satellite imagery providing forecasters with a strong indication that it may be reborn as a tropical cyclone. NASA-NOAA's Suomi NPP satellite passed over the Gulf of Carpentaria and saw the storm.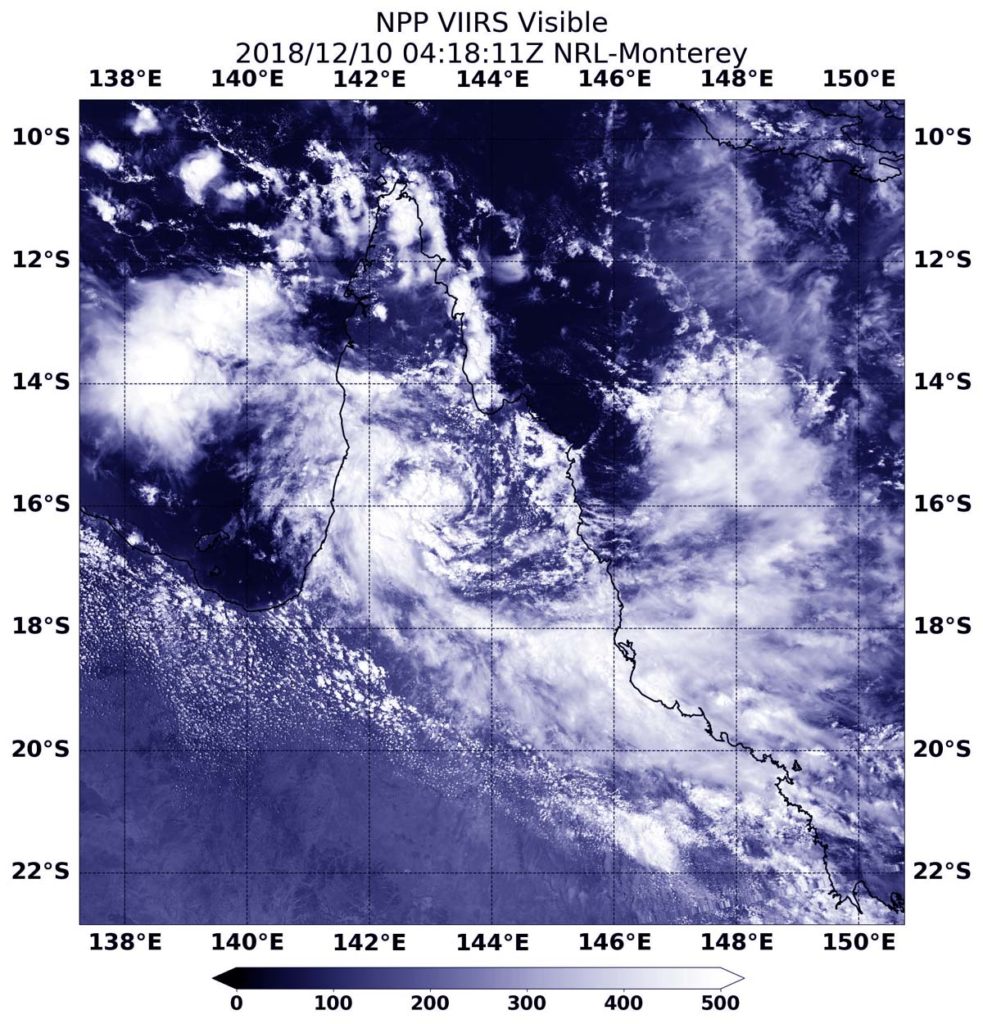 On Dec. 10 at 0100 UTC (Dec. 9 at 8 p.m. EST), Owen's remnants were located near 16.1 degrees south latitude and 144.6 degrees east longitude, approximately 282 nautical miles east-northeast of Mornington Island, Australia, and just west of the northern tip of Queensland.
On Dec. 10 at 0410 UTC (Dec. 9 at 11:10 p.m. EST, the Visible Infrared Imaging Radiometer Suite (VIIRS) instrument aboard NASA-NOAA's Suomi NPP satellite analyzed the remnants. VIIRS revealed a consolidating low level circulation center with deep convection building over the center.
The Joint Typhoon Warning Center noted: "Sea surface temperatures in the Gulf of Carpentaria are conducive for future tropical cyclone development. Multiple [computer forecast] models indicate development over the next 24-36 hours with a westward trajectory."