Late Dec. 2018 – Jan. 08, 2019 – Tropical Storm Penny Tracked Through Southwestern Pacific Ocean
Several satellites provided imagery on Tropical Storm Penny in the Southwestern Pacific Ocean. NASA-NOAA's Suomi NPP satellite captured a visible image of the storm after it developed an eye.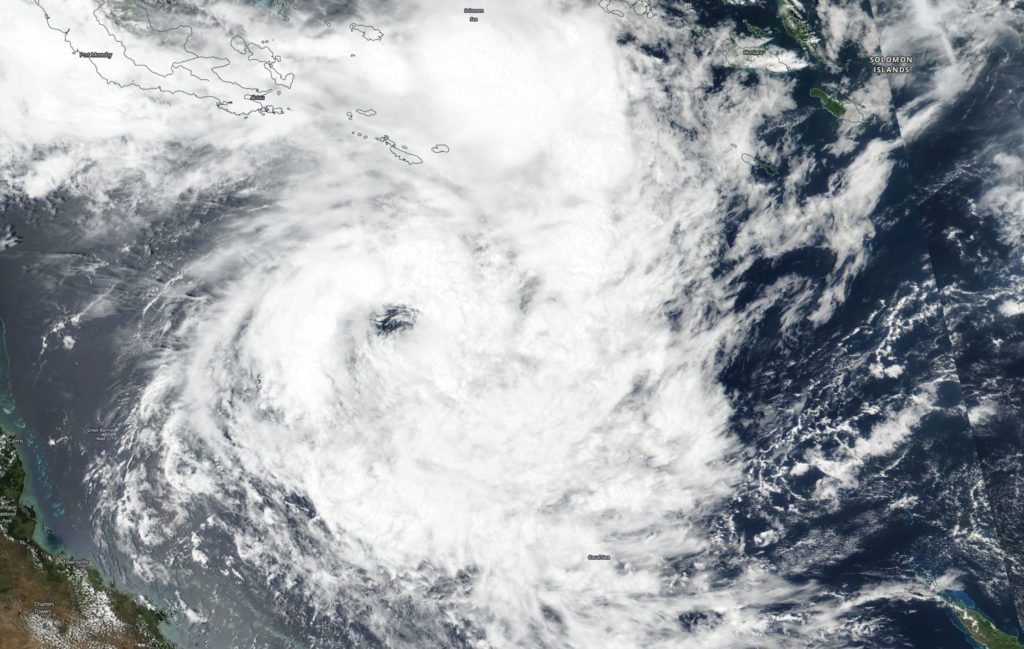 Tropical cyclone Penny / 08P formed in late December, 2018 and It strengthened into a tropical storm. By January 3, 2019 at 4 a.m. EST (0900 UTC) Penny had strengthened to 40 knots. It was located near 15.0 degrees south latitude and 153.7 degrees east longitude, about 470 miles east-northeast of Cairns, Australia. Penny was moving to the east-southeast.
On January 3, 2019 Suomi NPP captured an image of Tropical Cyclone Penny in the Southwestern Pacific Ocean. Penny had developed an eye as it was moving across the Coral Sea.
The next day at 4 a.m. EST (0900 UTC) Penny's maximum sustained winds increased to 50 knots.  By January 7, at 10 a.m. EST (1500 UTC) Penny was 347 miles east-southeast of Cairns, Australia and winds had decreased to 50 knots. Penny was moving west across the Coral Sea and on January 8, the Joint Typhoon Warning Center issued the final warning on the system as it was dissipating.
By Rob Gutro
NASA's Goddard Space Flight Center