Jan. 28, 2019 – Satellite Sees Tropical Cyclone Riley Pushing Further from Australia
Tropical Cyclone Riley continued to move west in the Southern Indian Ocean, and move away from Western Australia. NASA-NOAA's Suomi NPP satellite provided a visible image of the storm.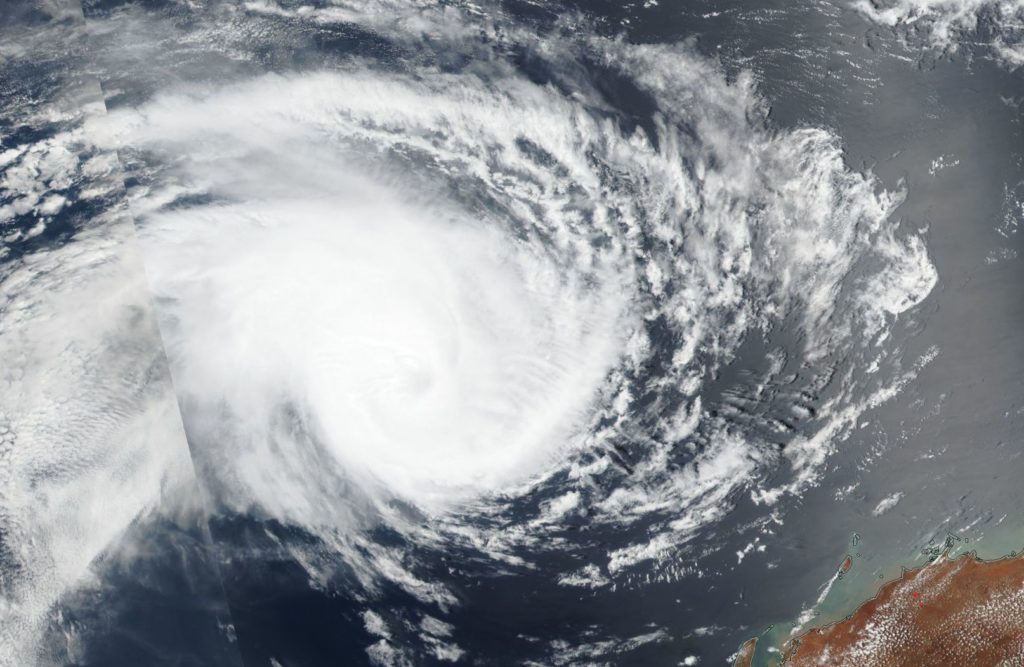 Suomi NPP passed over Riley on Jan. 28 and the Visible Infrared Imaging Radiometer Suite (VIIRS) instrument provided a visible image of the storm. The VIIRS image showed a rounded area of storms in the northwestern quadrant of the storm. The Joint Typhoon Warning Center (JTWC) noted "A microwave image indicated the bulk of the deep convection is confined to the northwest quadrant with tightly-curved shallow banding wrapping into a defined low-level circulation center."
On January 28, the Australian Bureau of Meteorology noted that "Tropical Cyclone Riley lies over open waters well to the northwest of the west Pilbara coast. Riley is forecast to move towards the west southwest over the coming days, continuing on its path away from the Western Australia mainland." At 10 a.m. EDT (1500 UTC), Riley was near 18.4 degrees south longitude and 108.9 east latitude, about 375 nautical miles northwest of Learmonth, Western Australia. Maximum sustained winds were near 60 knots
Forecasters at the Joint Typhoon Warning Center noted that Riley will track west-southwest and will continue to weaken. Riley is expected to dissipate within 3 days.