The Dragon spacecraft is carrying a wide variety of science investigations to the International Space Station on SpaceX CRS-5.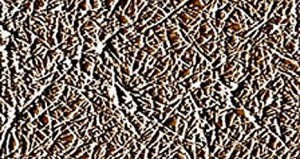 SABOL, short for Self-Assembly in Biology and the Origin of Life: A Study into Alzheimer's, could advance our understanding of Alzheimer's disease and similar conditions – and, scientists hope, ultimately help develop a way to stop them.
The Advanced Plant EXperiments on Orbit (APEX) 3 and Biological Research in Canisters (BRIC) 20 are designed to help investigate how cells, plants and animals respond to changes in gravity. These experiments will help advance knowledge in the physical and biological sciences that in turn could benefit humans on Earth as well as astronauts on long-duration space missions.
NASA's Fruit Fly Lab is making its debut aboard the space station with Fruit Fly Lab-01. The fruit fly is a widely studied biological research model, and this study will help us better understand how spaceflight impairs the body's ability to fight infections.
Student science is ready to fly after the Student Spaceflight Experiments Program worked quickly to prepare their investigations for a second chance at launch.
The Center for the Advancement of Science in Space, or CASIS, is launching new science to the International Space Station: