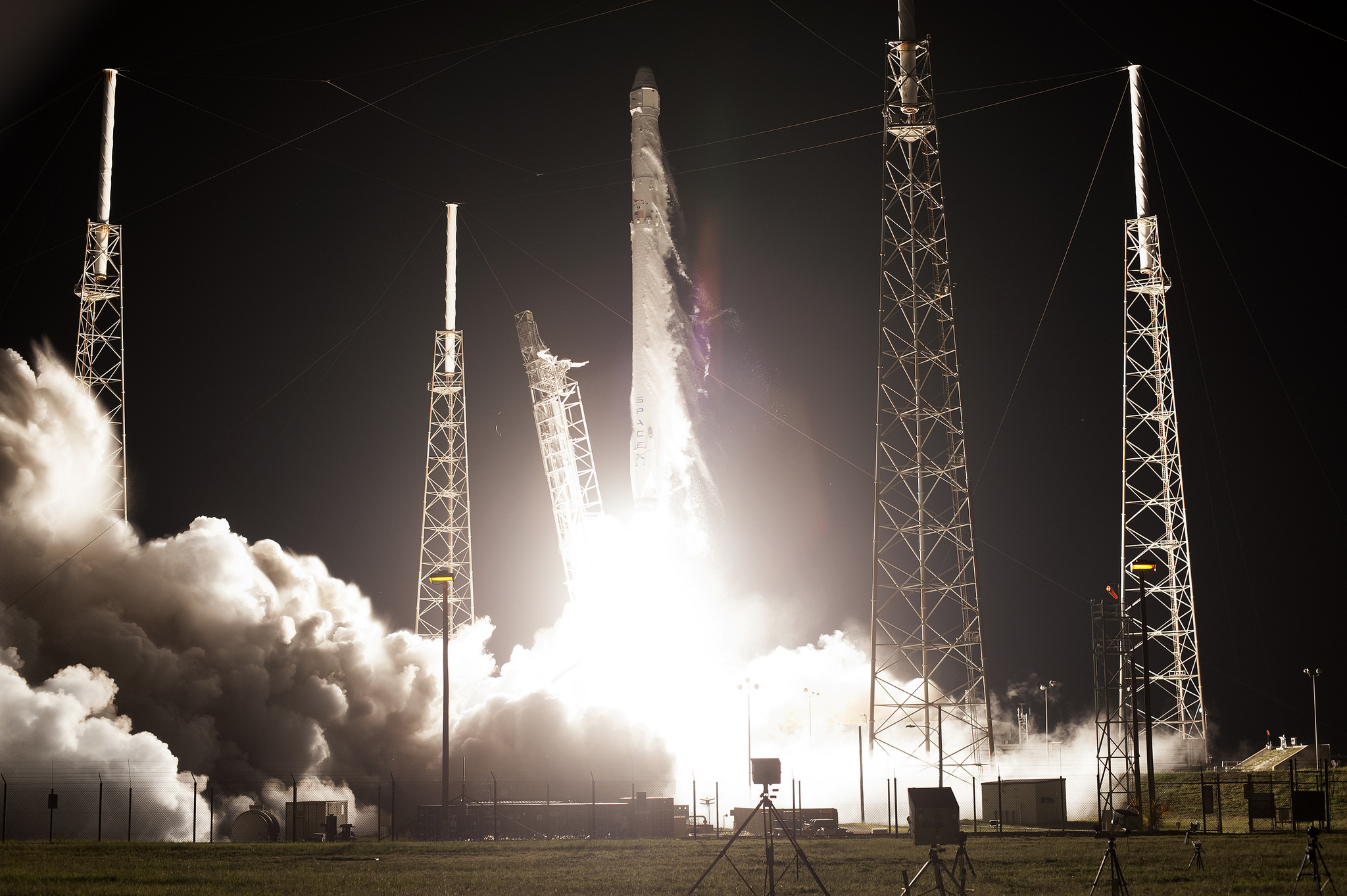 NASA commercial cargo provider SpaceX is targeting 5:42 a.m. EDT on Friday, June 29, for the launch of its 15th resupply mission to the International Space Station. Packed with more than 5,900 pounds of research, crew supplies and hardware, the SpaceX Dragon spacecraft will launch on a Falcon 9 rocket from Space Launch Complex 40 at Cape Canaveral Air Force Station.
Meteorologists with the U.S. Air Force 45th Space Wing predict a 90 percent chance of favorable weather at launch time. Cumulus and anvil clouds are the primary weather concerns.
Coverage of the SpaceX CRS-15 mission starts today with prelaunch events on NASA Television and at www.nasa.gov/live.
11 a.m.: What's on Board science briefing highlighting the mission's research
12:45 p.m.: Prelaunch news conference with representatives from NASA's ISS Program, SpaceX and the U.S. Air Force's 45th Space Wing
Follow the countdown starting at 5:15 a.m. Friday on NASA Television, www.nasa.gov/live and on NASA's SpaceX Launch Blog.