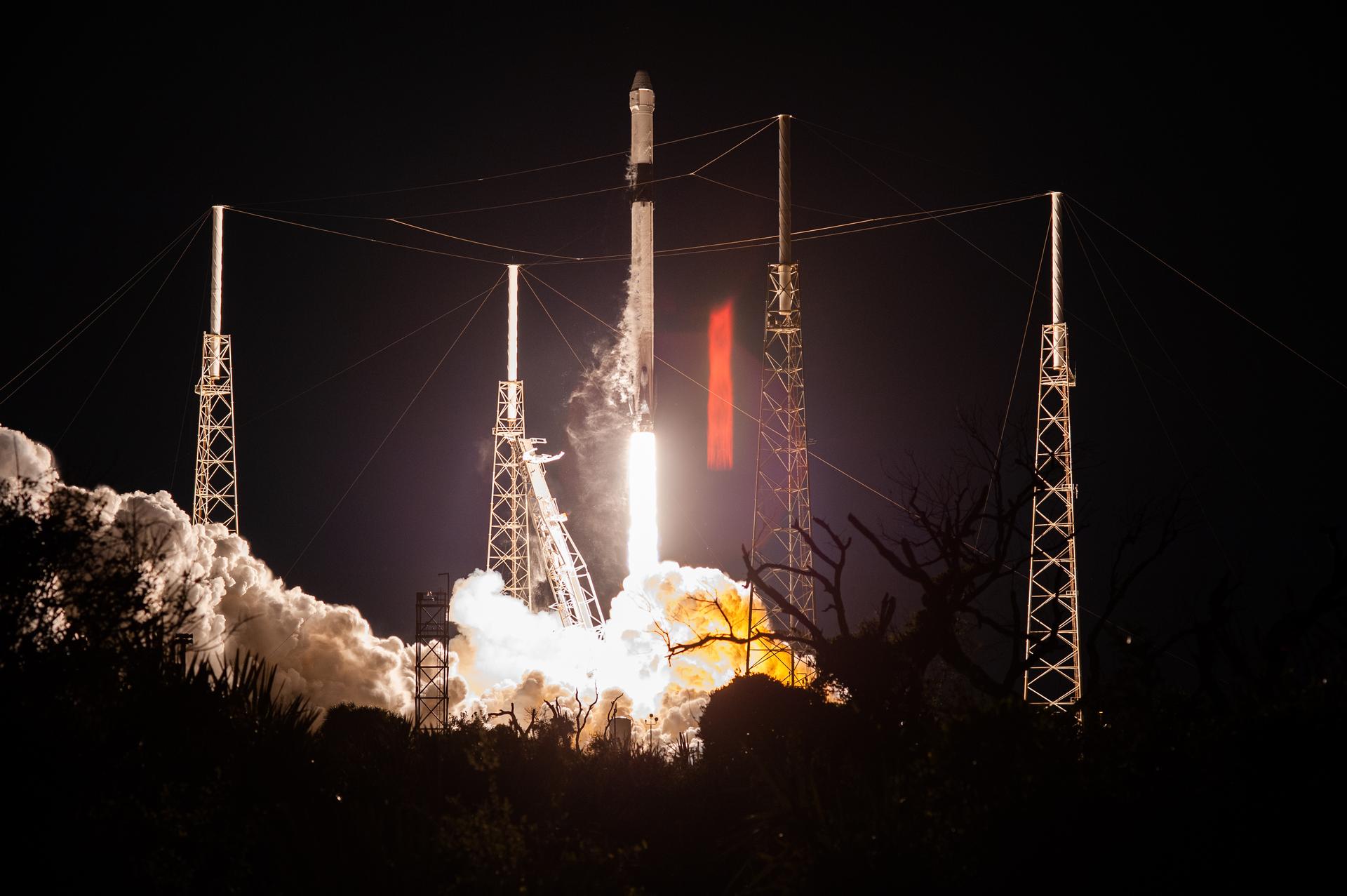 While SpaceX continues preparations for the launch of NASA's SpaceX Crew-1 mission to the International Space Station as part of the Commercial Crew Program, the company also is getting ready for the agency's next cargo resupply mission to the orbiting laboratory.
SpaceX's 21st resupply mission for NASA, its first under the second-generation Commercial Resupply Services (CRS-2) contract, will be the first resupply mission to use the upgraded version of the Dragon spacecraft. The flight will bring science and supplies to the newly expanded Expedition 64 crew beginning with liftoff on the SpaceX Falcon 9 rocket from Launch Complex 39A at NASA's Kennedy Space Center in Florida.
NASA and SpaceX currently are targeting no earlier than 12:50 p.m. ET on Wednesday, Dec. 2, for the CRS-21 launch, pending Eastern Range acceptance and successful preparations and an on-time liftoff of Crew-1, also from Launch Complex 39A.
The science to be delivered on this mission includes a study aimed at better understanding heart disease to support development of treatments for patients on Earth, research into how microbes can be used for biomining on asteroids, and a tool being tested for quick and accurate blood analysis in microgravity. The first commercially owned and operated airlock on the space station, the Nanoracks Bishop Airlock, will arrive in the unpressurized trunk of the Dragon spacecraft. Bishop will provide a variety of capabilities to the orbiting laboratory, including CubeSat deployment and support of external payloads.