Today is L-1 — that's NASA-speak for "one day before launch." The latest launch weather forecast, issued just this morning, continues to predict an 80 percent chance of favorable conditions for the liftoff of SpaceX CRS-5 at 4:47 a.m. EST tomorrow, Jan. 10. Meteorologists with the U.S. Air Force 45th Weather Squadron expect launch-time temperatures to be in the low 50s F, with the possibility of thick clouds posing the main concern.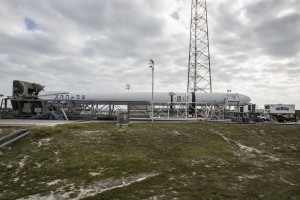 If you're in the area and would like to try to watch the launch in person, we've pulled together a list of local viewing locations.
Remember, you can join us right here on the blog for live updates from the countdown. Coverage begins at at 3:30 a.m. EST.