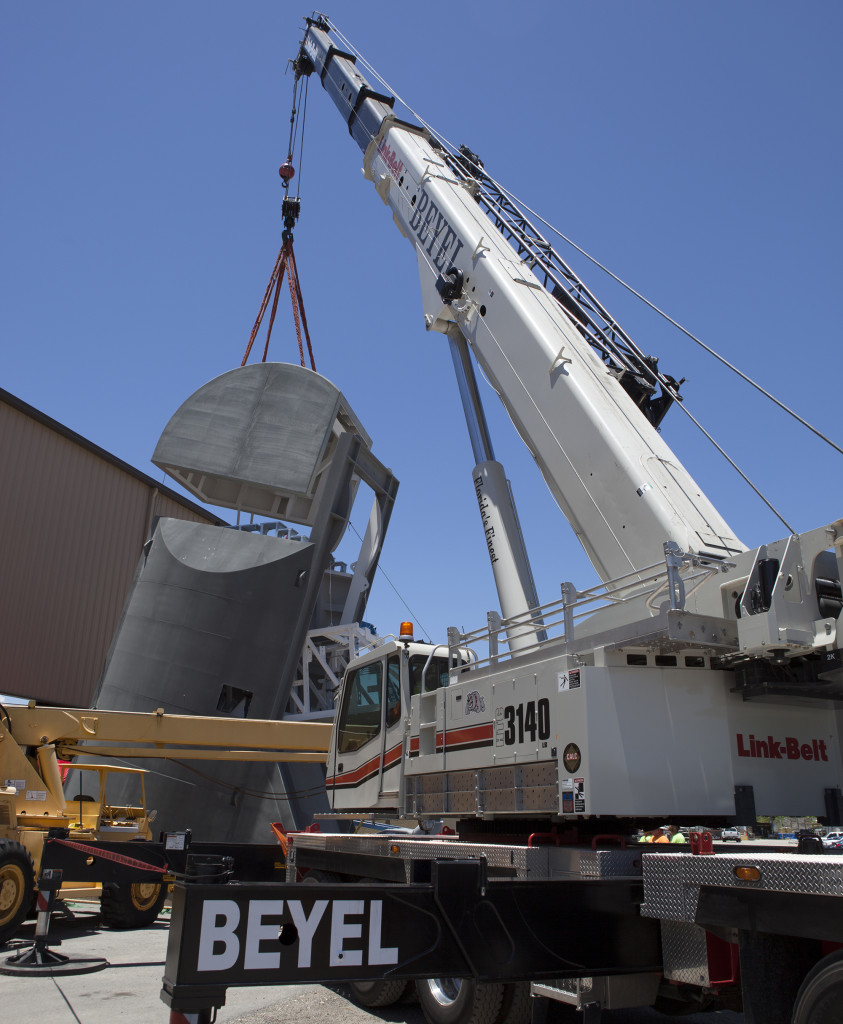 Several connections, called launch umbilicals, will connect from the mobile launcher tower and provide power, communications, coolant and fuel to NASA's Space Launch System (SLS) rocket and Orion spacecraft for their first integrated mission. Among them are two umbilicals, called tail service mast umbilicals (TSMUs). They are being cleaned and assembled at Precision Fabrication Cleaning in Cocoa, Florida, before they are transported to the agency's Kennedy Space Center in Florida for testing.
Technicians are cleaning the two segments of each umbilical to remove any dirt or debris that may hinder their functionality, checking them for any defects, and then assembling the parts to form two complete umbilicals. They will be transported to Kennedy's Launch Equipment Test Facility where they will undergo testing to ensure their readiness to support prelaunch operations leading up to launch.
The umbilicals will connect from the zero-level deck on the base of the mobile launcher to the SLS rocket core stage aft section. The 33-foot-tall structures will provide liquid oxygen and liquid hydrogen fluid lines and electrical cable connections to the SLS core stage engine section to support propellant handling during prelaunch operations.
At the LETF, engineers and technicians will use liquid nitrogen to simulate the liquid oxygen for the TSMU that will provide liquid oxygen. They will test the umbilical's arm performance across the full range of SLS core stage motions and simulate a vehicle launch using the Vehicle Motion Simulator test fixture. The same series of tests will be performed with the second TSMU that will provide liquid hydrogen, using the actual liquid hydrogen commodity.
Before launch, both TSMUs will tilt back to ensure a safe and reliable disconnect and retract of all umbilical hardware away from the rocket during liftoff.
Kennedy's Engineering Directorate, along with the Ground Systems Development and Operations Program, are supporting processing activities of the umbilicals for missions to deep space including NASA's journey to Mars.