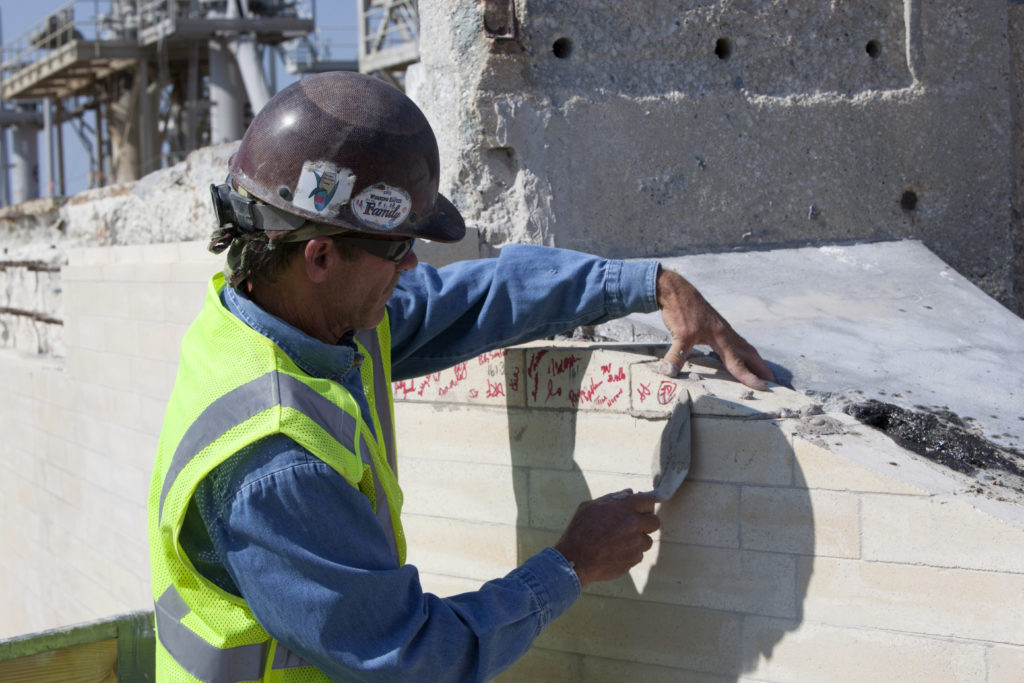 Intense heat and fire will fill the north side of the flame trench beneath the pad when NASA's Space Launch System (SLS) rocket and Orion spacecraft lift off from Launch Complex 39B at NASA's Kennedy Space Center in Florida. A project to upgrade the walls of the flame trench to withstand these conditions recently was completed.
All of the new heat-resistant bricks now are in place in the flame trench below the surface of the pad. Construction workers installed the final brick May 9, completing about a year's worth of work on the walls on the north side of the flame trench to support the launch of the (SLS) rocket and Orion spacecraft on deep-space missions, including the Journey to Mars.
About 96,000 heat-resistant bricks, in three different sizes, now are secured to the walls using bonding mortar in combination with adhesive anchors. The flame trench will be able to withstand temperatures of up to 2,000 degrees Fahrenheit at launch of the rocket's engines and solid rocket boosters.
"The flame trench has withstood so many historical launches, and we are giving it new life to withstand many more," said Regina Spellman, the launch pad senior project manager with the Ground Systems Development and Operations Program.
The north side of the flame trench is about 571 feet long, 58 feet wide and 42 feet high.
A new flame deflector soon will be installed that will safely contain and deflect the plume exhaust from the massive rocket to the north during launch. Two side flame deflectors, repurposed from space shuttle launches, will be refurbished and reinstalled at pad level on either side of the flame trench to help reduce damage to the pad and SLS rocket.